For those who are new in scrapbooking, don't despair if you find the album price is too expensive. You can start just by doing a layout and frame it, have it hang on the wall or displayed on your cabinet.
The newspaper cutting has been sprayed with Archival Mist by EK Success in order to make it acid free. I am not sure how effective it could be to treat the clippings, but that's the best I can do to preserve the page.
I used Perhaps patterned paper by Basic Grey as it has the orange tone that I need to go along with the felt fusion border by Queen & Co.
Since I would like to emphasize the news, I try to minimize the embellishment used in the layout and only used a strip of ribbon at the botom.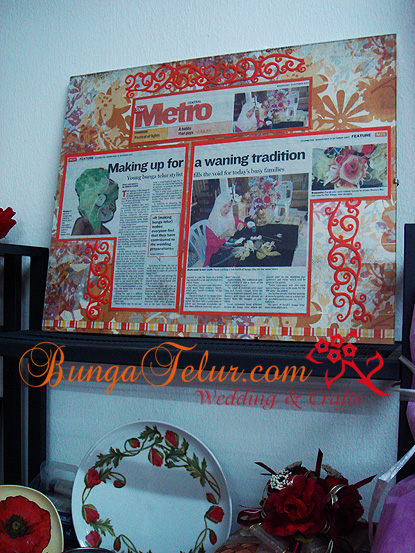 I bought this clip frame from IKEA as it has glass on the outside. At least it can help reduce the dust and dirt from accumulating on the layout as I put the frame on the art rack in my living hall.