From the last section of shaping the flower petals, we have made two types of petals – one with the curvy shape and another one like a folded bud.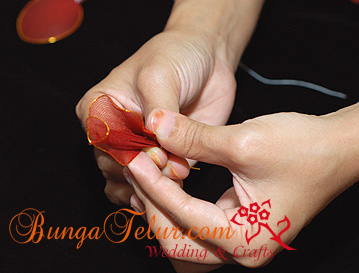 Take the folded bud and put in the middle. Take the curvy shaped petal and hold at the right side of the folded bud.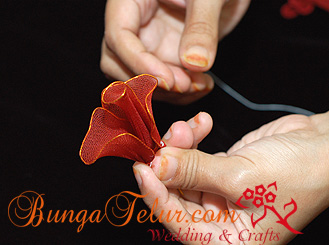 Take another curvy shaped petal and put on the left side. Hold those petals tightly because we are going to tie them up using the flower wire no. 28.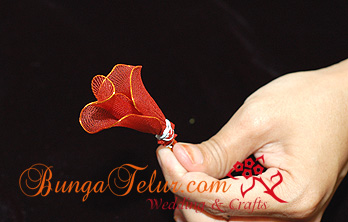 This is how it will look like once you have tied the petals with flower wire.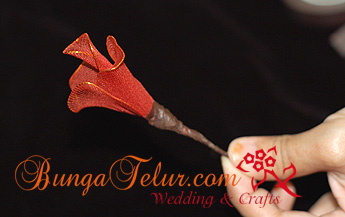 Wrap the part where you tied earlier with floral tape in brown color.
You have made the middle part of a rose. Good job!