Since I have been conducting flower making class using nylon material for beginners level starting from last December, I have been requested to do DIY online guides for those who are unable to attend my class in Selangor.
So this is the first entry for DIY flower making class. Personally I feel that this is more suitable for intermediate level as you need to use a lot of wire loop to make the rose.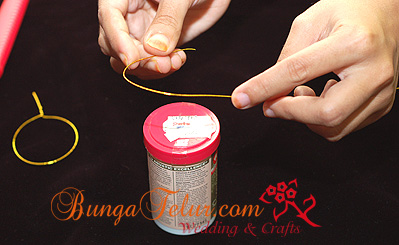 First take the wire and put it around a round bottle or plastic case. In nylon flower basic, all the wire loop should be in round shape. Check the one on the left side of the plastic case. That's what I want to make – a rounded wire loop.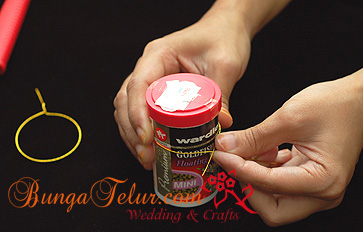 Pull the wire around the round plastic bottle and tie it in a knot.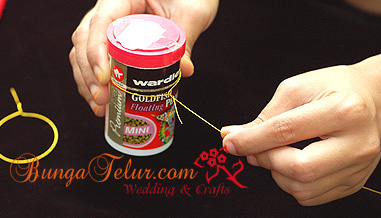 After you have tied one end in a knot, leave another end about 1 to 1.5 inch before you cut it with wire cutter.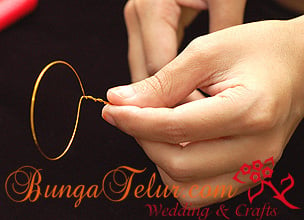 This is the basic round shape for wire loop that we need to make. For rose, we need about 8-13 of them, up to the size of the rose you would like the end result to be.