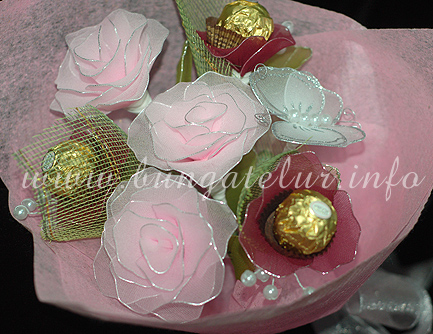 This is one of the example of what you can make out of your nylon rose. Do about 3 stalks of the rose in any color you like, add a simpler design to hold the chocolate and put some pearls as embellishment.
Perfect for Valentine, Mother's Day or birthday bouquet.
This one was specially requested by a client who would like to surprise his girlfriend for Valentine. I hope she likes it!