This will show you how we shape the wire loop into flower petals.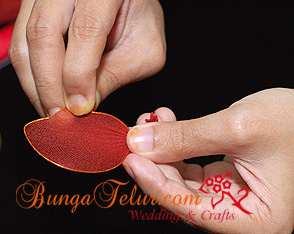 Using the round shape wire loop which has been wrapped with nylon material, we will proceed to the next step of shaping the petals. Using your fingernails, pinch a bit at the wire. Try to imagine how the petal curves look like.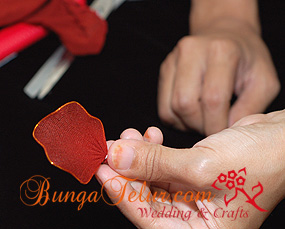 After you have pinched every right and left side of the wire loop, it will look like this.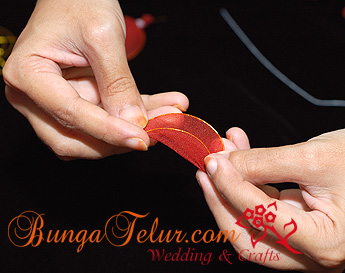 Take another wrapped wire, this time we will fold it inside.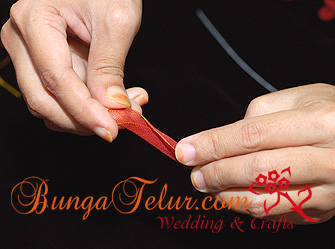 Fold the left side into the right side or the vice versa, as long as the petal looks like a middle bud of a rose.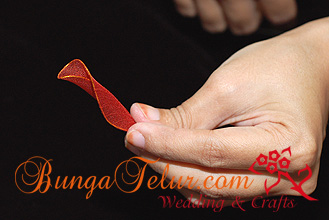 This is how the folded petal looks like.
We will continue with arranging the petals to form a rose.