I found these pictures of decoupage class I conducted last year for Puspanita in Putrajaya. I think since many people these days are interested to know the basic of decoupage, this entry will help them understand.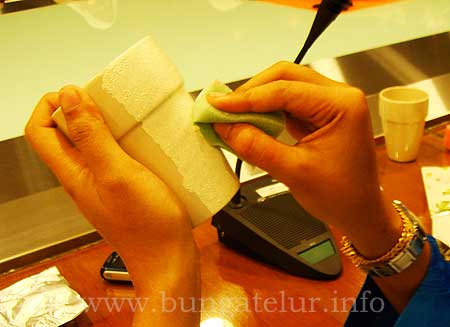 Of course you can use most of the materials and surface available at home like empty tin, cookies container, oil bottle, ceramic mug, porcelain plates or wooden box for decoupage. You can either choose to paint the background or straight away paste the tissue or decoupage paper on the surface.
Usually in my basic decoupage class, I will teach on how to paint the background using acrylic paint. My preferred brands are Americana and Jo Sonja. The easiest way would be to use the dab technique using sponge. However if you are painting the background of wooden box, my preference would be to use paint brush. You can also use plain white gesso as the background color.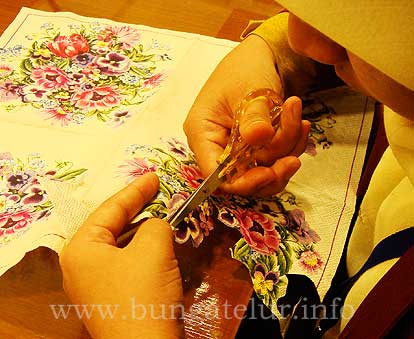 The next step after painting the background will be to cut the motif from the napkin/tissue or decoupage paper. This is when your creativity comes into action. You have to imagine how the final outcome will be like i.e how you want to arrange the chosen motif on the decoupage surface.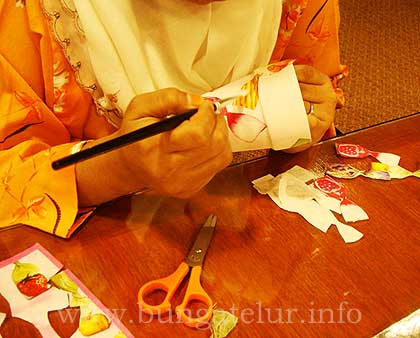 I use decoupage medium to paste or seal the napkin. There are actually many art brands like Mod Podge, All Purpose Sealer by Jo Sonja or Jansen Art (DecoArt) Multi Surface Sealer. After all the sealing process, you can let it air dry or use hair dryer to speed up the drying process. Then you can apply a few coats of varnish to preserve the surface. I usually use Decoupage Varnish from Jo Sonja since I can minimize the application half from the normal usage of other type of varnish.
That's basically how the decoupage process is like. It's a simple craft that could be turned to a great hobby or even give extra income to those willing to do more decoupaged items and sell to others who are interested to buy.