Ever since I posted about bunga pahar songket in this blog, I have been contacted by many people who are interested to know the price. I'm sure many would love to have something exclusive and different to be given to the guests during their wedding and special events.
These are a few more ideas on what you can do with bunga songket.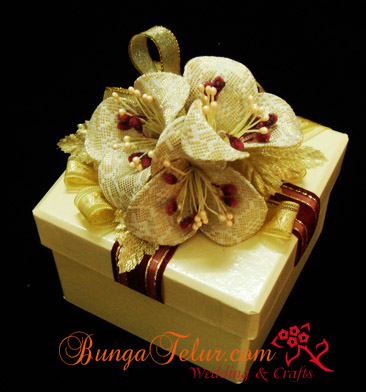 Last year, I've done these bunga songket to be glued on top of boxes, which later will be filled with slice of cake, chocolate, boiled egg or even souvenirs like tiny earrings and bracelets. (Yes, there was a wedding of a VIP's son that gave Swarovski earrings in small boxes to all the guests)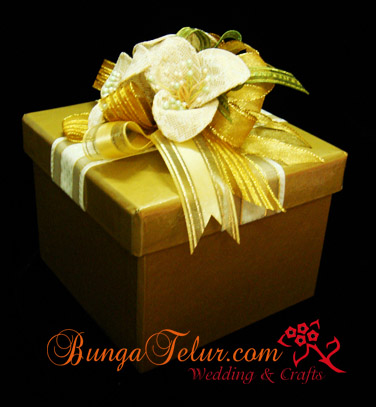 If you buy a bigger box, then this style of decorating will be perfect to be done on hantaran items as well. And I'm sure you will never throw the box away after the event or wedding is over.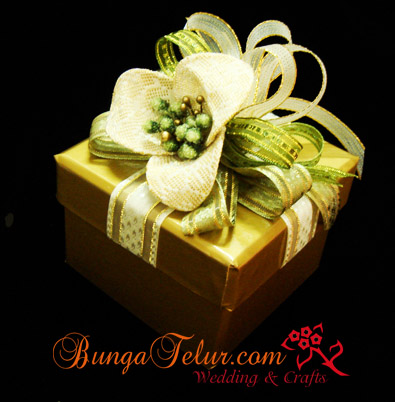 These boxes with bunga songket on top will be great ideas for meja makan beradap souvenirs or special gift for VIP during any dinner or special events. And the guests will be wondering what's inside the box. Of course the right color combination and additional embellishments like a coordinated ribbons will play an important role in making sure that your favors box will look exclusive and expensive.