I think I have never done cream and green theme for any of my client, be it for engagement or wedding. So when niece #2 is getting engaged this month, I thought of doing cream and lime green theme for her hantaran pertunangan.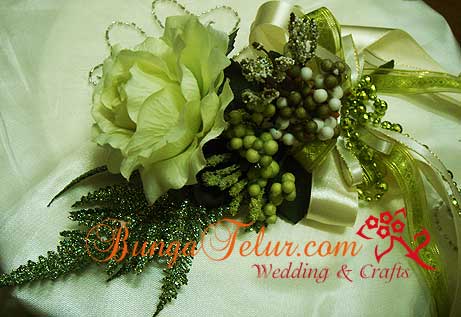 Since I don't have time to make bunga dulang from stokin or dip, I simply use artificial flowers. With the addition of ribbons and the green bead chain, the arrangement looks OK (not really superb but just nice for a simple bertunang ceremony).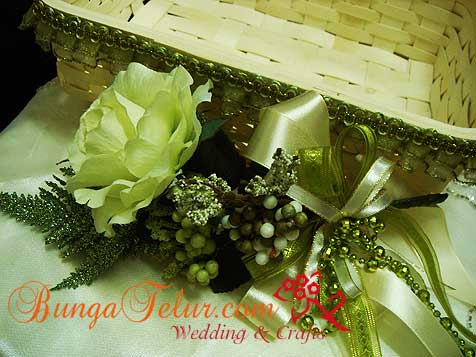 I tried putting the green bunga dulang beside the hantaran basket meant for fruits, just to imagine how it'll look on the real day..heh! I plan to put all green apples (or other green like fruits like pear, unripe mango) inside the bakul buah to go with the green theme but SIL said she wants all kind of fruits like grape, red apple and such..huhu!