I need to wear something nice for Hubby's company annual dinner, so as usual my choice will be baju kurung. Not to be too simple with the attire I decided to sew some beads onto it.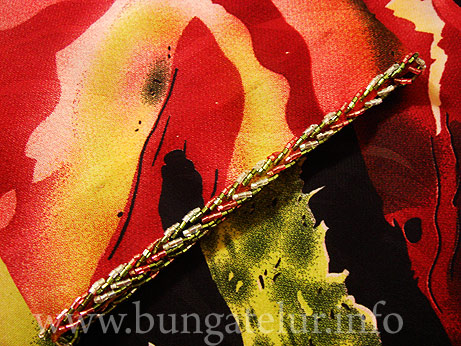 Thanks to Kak Amoi (who used to be my decoupage student) for sharing the picture on her beading website, I tried her technique to sew manik V shape on my baju kurung. This beading work is worth of RM35, so if you would like to ask her to jahit manik on your clothing, feel free to contact her.
Updated 22 July 2011, the link for her website is no longer valid, I have removed them.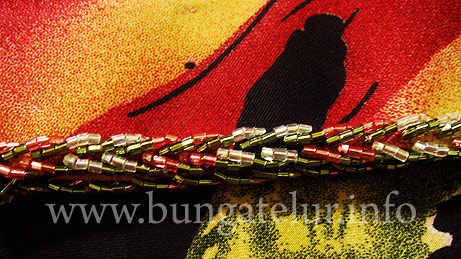 It is quite easy if you already know how to jahit manik beriring. Just like you would sew manik beriring double layer, this time for V shape or arrow style, just sew the second layer on the opposite side so that you get the V shape.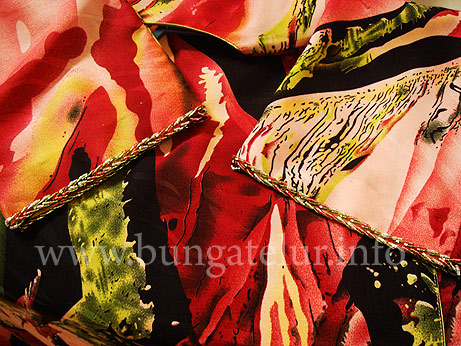 This is how it looks like once both of the tangan baju has been sewn. Of course I still need to brush up my beading skills as the V shape looks uneven and not as smooth as the one shown in Kak Amoi's website..heh!