I rarely do workshop for bunga stokin, reason being it takes a lot more effort to teach students to do bunga stokin compared to bunga dip or any other classes I used to conduct.
So for those who are interested to learn how to do bunga telur stokin, grab the chance by attending my class which will be held in Putrajaya Presint 16 this 2nd August 2009. I will teach how to make butterfly using stokin as well (another favorite among students..hehe!)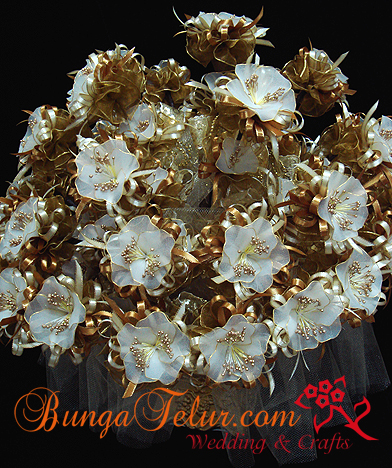 For more details, please check at my business website : http://www.bungatelur.com
The above bunga pahar stokin was made last year (or was it last, last year(?) for clients in KL and Brunei) It seems that the favorite wedding theme color for the previous year was gold brown..heh!