Being new to the art of decoupage a few years ago, I was excited to do it on most of the materials I found at home – things like empty jam bottle, IKEA ceramic pot and even wooden box.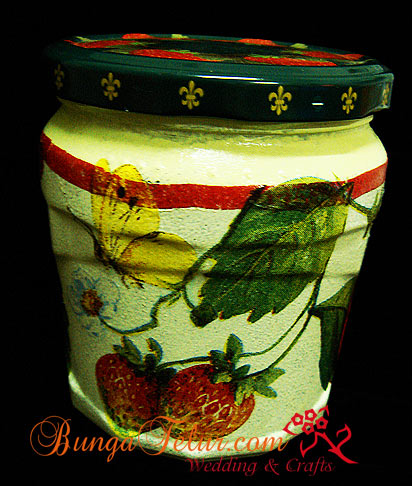 This empty jam bottle has strawberry design on its lid, so since I got a napkin with the same design I decided to try and decoupage it. I think the color of the background is too bright, I should have tone down the yellow acrylic with some white gesso.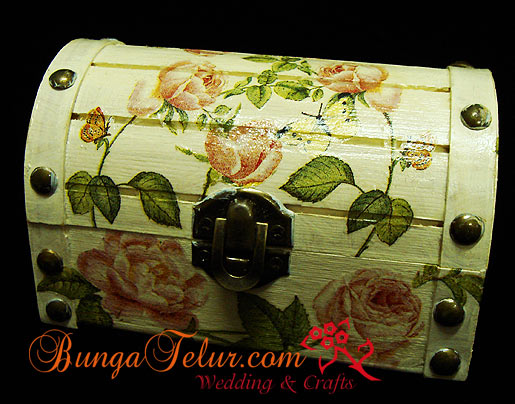 It took me some times to finish up this wooden box. With wood, you have to seal the surface first, let it dry for few days and then only you can paint the background. I was impatient to finish the painting task thus the messy look at the handle and around the metal buttons. Next time I will use a smaller brush to paint at such spots.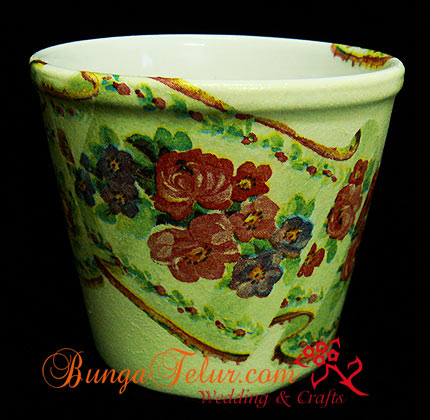 I got a napkin design with borders so I thought since I planned to use the ceramic IKEA pot for topiary arrangement, I might as well decoupage the border onto the pot. But up till now, I still didn't do the topiary, so the pot has been used as the holder for all the scissors for my decoupage class..heh!