It's been a while since the last class I conducted for decoupage. There were times when I conducted this decoupage class almost every week at home. It's an easy craft to learn and to teach to students, especially those with less ability to be artful..haha!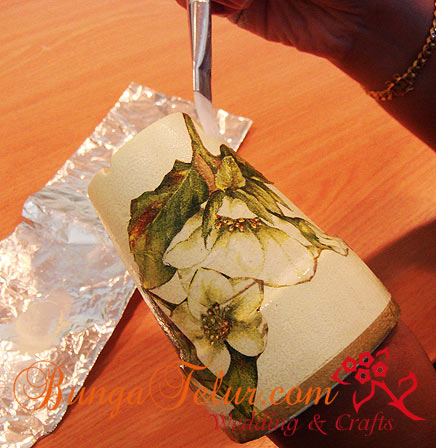 I am currently browsing a book titled New Decoupage: Transforming Your Home with Paper, Glue, and Scissors by Durwin Rice on Amazon.
I think once I have enough money I will buy this book as a reference as it provides contemporary decoupage idea – not your grandmother's decoupage: delicate Victorian or floral images on dainty plates buried under innumerable coats of heavy varnish (as quoted from the product description of the book)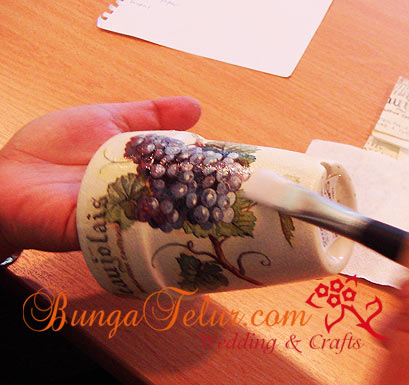 For those who are interested to know about the history of decoupage, here is some info for you to read : The Art of Decoupage. And there is even a National Guild of Decoupeurs with a membership fees of USD40 annually. For in-depth history of decoupage, read it here : A Bit Of History.