These are the outcome from the students who attended my last decoupage class. One of them chose the motif of grapes while the other one went for floral motifs.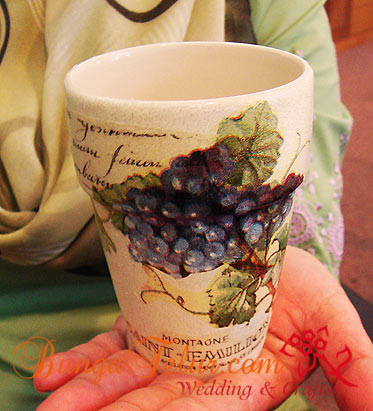 For my decoupage class, I usually will use paper napkins or serviettes from the IHR range. There is also decoupage paper but the method to seal (glue) the motifs to the surface will be more tedious and can't be completed within 2 hours.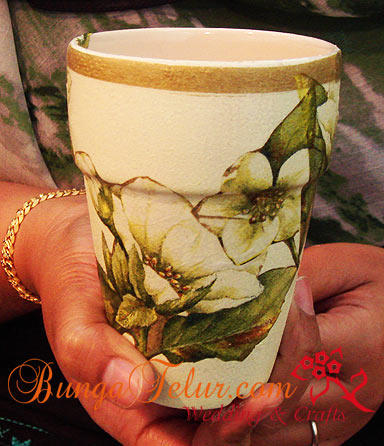 For those who are looking around to buy such paper napkins or tissue, if you are in KL/Selangor area, you can try to find them in Jusco, Metrojaya, Living Quarters and Sogo. Per pack of 20 pieces are usually sold at RM16.