Niece #2 is getting married this weekend and her wedding theme color is black and red. Personally I am not really fond of having black as part of the gubahan hantaran, but since merah hitam is like the current trend, so here is what the family has done for the bride's side of the hantaran.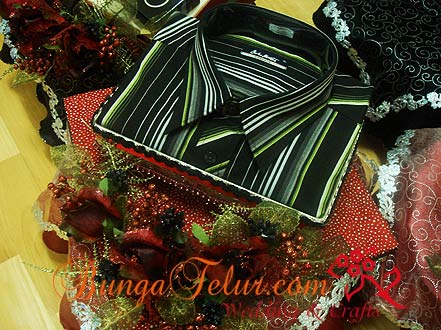 At first I thought I will make bunga dulang from dip. But since I couldn't find ample time to do so, we resorted to buy artificial ready made bunga dulang from Fah Lean. I added some putik bunga in black which SIL bought in Nilai 3 to complement the red bunga dulang.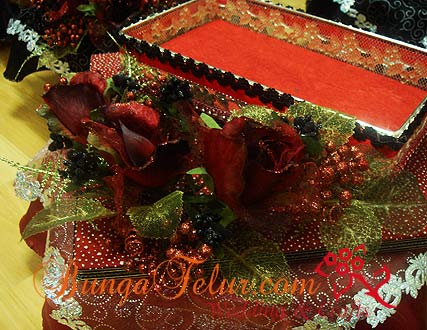 The rectangle wire basket will be filled with fruits. Suggested fruits could be red apples, plum and deep red grapes.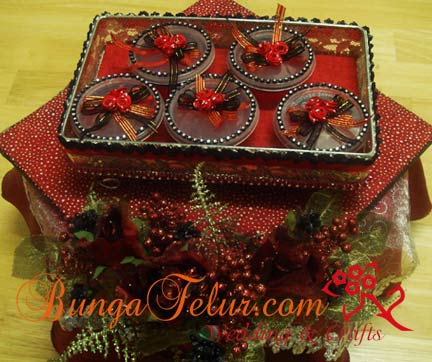 SIL tried her hand in making folded rose from ribbon to embellish the plastic containers she plans to put bunga rampai in. I will update with more pictures of these hantaran merah hitam after the wedding is over this weekend.