Remember my previous post about decoupage tin I made – The Apple Tin. Well, I found the first tin I made many, many years ago in one of the craft boxes. It is the one with lemon motif.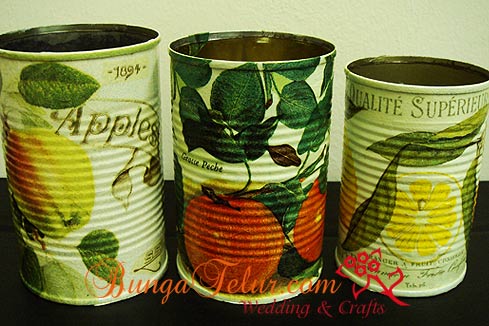 Now I have one with apple motif, another with peach and the old one with lemon design. There is another work-in-progress for grape motifs.
I'm not sure how many more of these fruits tin I will making in years to come, but if I find anymore paper napkin with beautiful fruits design that is suitable to add to my tin collection, I will surely make another one..heh!
If you notice, the one with gloss varnish looks really glossy compared to the other two tins with normal decoupage varnish.