I kind of love the outcome of this pink frame. It was done for the same exchange gift for a local forum which I have mentioned earlier.
This time I thought I would try to do crackle on wood. The IKEA frame was bought many years ago, so you can see some aging sign on the paper that covers the back of the frame.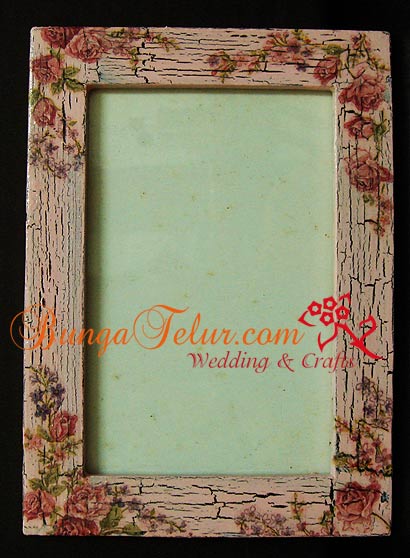 I used Jo Sonja carbon black as the basecoat, applied Plaid crackle medium and then used a mixture of 2 tones of pink color from Americana as the top coat.
The napkin was bought from a seller online. The floral motifs are small and just nice to fit the width of the wooden frame.
I think I will do another one frame like this for my own use later.