It has been more than 6 weeks since I last wrote about the crackle and decoupage project.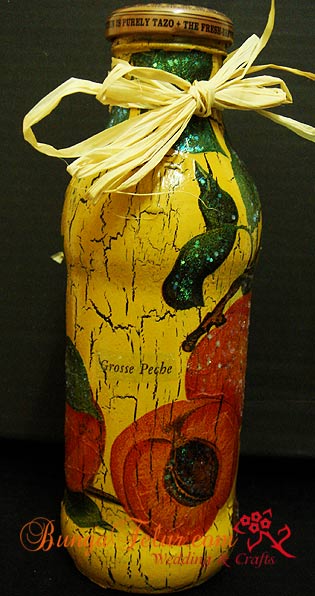 The bottle which is originally a Tazo Tea with peach flavor has been mailed to the recipient before the dateline of the Gift Exchange. I hope she likes what I've done with it.
I applied Jo Sonja Opal Dust on the peach and leaves motifs, I might have overdo it as you can see the big pearly, greenish dots on the motif in the picture above.
As always the picture didn't do any justice. I prefer viewing the real bottle.
I have another bottle but with white background, thus the crackle effect is not really prominent. Still thinking whether I should repaint that bottle.