The picture is not doing any justice to the bunga dip sample I made a few days ago. I am trying to save the whole bottle of dip hitam I bought in January.
Since I have tried red and black combination earlier, I thought this time I will do black, silver and white combination for this bunga dulang mini.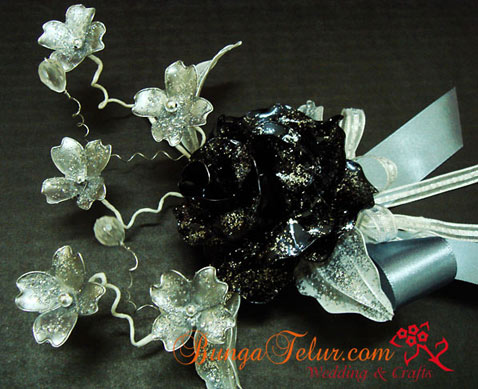 For the rose, I tried making the petals curvy by pinching the wire before dipping into the dip solution. I think I prefer the simpler style I taught in class.
For the glitter effect, I used silver glitter instead of the usual rainbow dust.
Not really the best sample, but after a long time not experimenting with new creation, this should be a good start.