I was reading a fellow crafter's blog when I saw a pretty butterfly she tatted. I've never heard about tatting before so I browsed and read through whatever I could find online about tatting.
First of all, you need to have a tatting shuttle. So a trip to Art Friend the other day made me bought a shuttle by DMC. Later I found out that there is another shuttle brand Clover sold at Maycraft. The shop is located in Taipan USJ. Will be visiting the shop one of these days..heh!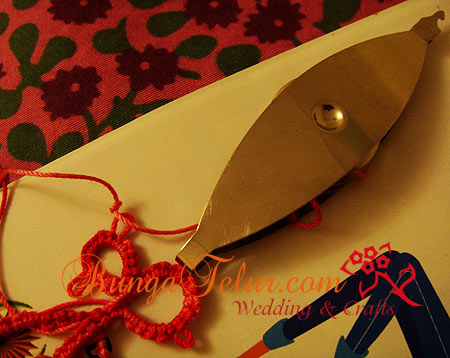 The funny part was once I bought the shuttle and a ball of thread, I have no idea how to wind the thread onto the bobbin. It took me the whole night to figure out that you can actually push the bobbin from the middle of the shuttle out, wind the thread and push it back inside the shuttle..huhu!
And it took me another 2 days to figure out how to do the basic of double stitch, a picot and a ring.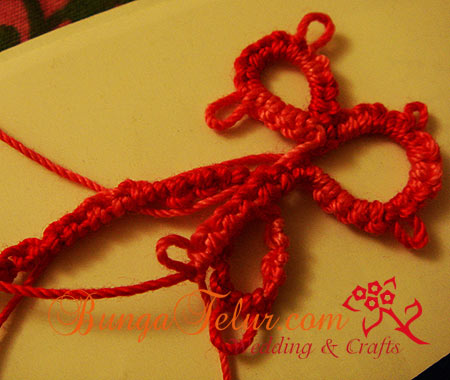 Somehow it is harder when you are self taught. I usually will go for a basic class for any new art and craft that I want to learn. It is easier when you have an instructor to ask every time some doubt or confusion arises.
Despite that I am thankful that there are many tatters out there who are willing to share via blog and videos on Youtube. I hope once I have mastered the basic techniques of tatting, I would be able to share in this blog so that other beginners in tatting will not waste so much time like I did learning the basic.