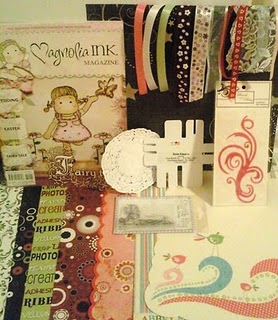 Attention to all papercrafters out there! There is a blog candy held by Scrapbooking Allsorts at the moment.
All you have to do is:
1. Show this candy on your blog
2. Upload your latest papercraft project – scrapbook layouts, off the page projects or cards, whatever it is you are doing now.
Entries close June 30th at 10pm.
Oh, I would love to have that Magnolia Ink magazine..hello Tilda!