I managed to get buttons when I went to Daiso at The Curve last 2 weeks.
I know I could get more varieties for buttons if I go to sewing materials shop but it would mean that I have to go to KL for such purpose..huhu! The nearest will be in Taipan USJ but then it will be a hassle to find parking spot.
So here is the result after I sew the buttons on the crochet flowers.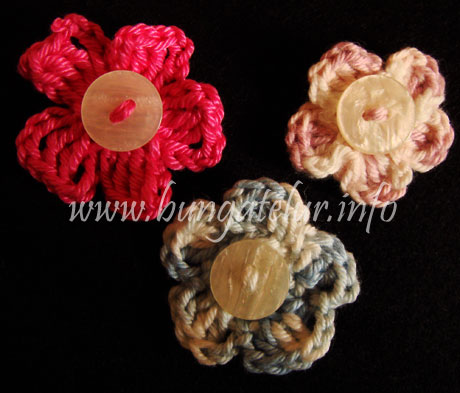 I am not sure what I want to do with these flowers. The initial plan is to make bookmark or tag and embellish it with the flower but at the moment I don't have plain cardstocks to do so. It will take some time for me to sort out my collection of patterned papers of cardstock quality that is suitable with those flowers.