All these 3 hair clips were no longer in my possession. I gave them away to family and friend as Hari Raya gift.
I made them a few weeks ago in the attempt to try all sort of patterns and different type of thread and yarn I bought earlier.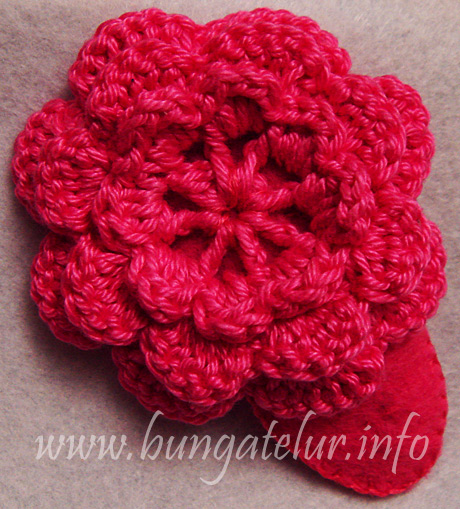 The pink yarn was bought in Subang Parade for about RM30 per skein. Expensive, huh? If only I live somewhere where yarns are available in massive choices and not that expensive. It would be nicer if I could buy a few different tones of pink yarns. I could crochet the second and third layer of the flower with different shades of pink instead of one tone.
I tried using pink felt as the hair clip cover. The result looks monotonous since the cover is the same tone as the flower..huhu!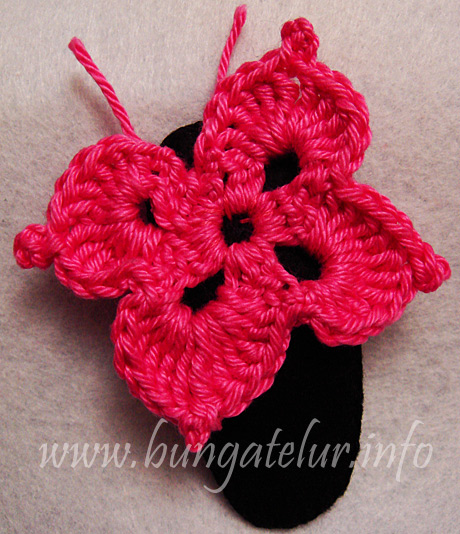 Then I found a pattern for butterfly. This time I made the hair clip cover in black felt so that whoever wears this will look as if she has a big butterfly fluttering on her hair since the black felt will blend in with her black hair.
However I sew the butterfly wrongly. The antenna of the butterfly should be facing downward so that when you put the clip on your hair, the butterfly will be facing up. Lesson learned!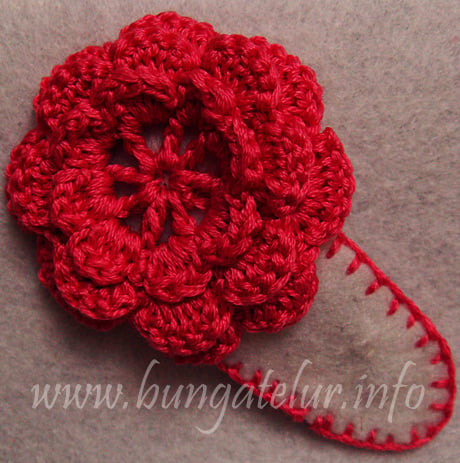 For this flower pattern, I used embroidery thread like the one people use for cross stitch. It was quite hard to crochet since the thread is very fine compared to the usual yarn I use for crochet. I will not be using those kind of floss to make crochet flower anytime soon..heh!