It's been a rather hectic November with most of the family members not feeling well. I didn't expect to take part in any challenge this month, but then my toddler son decided to spend some time in my craft room, and so here is the outcome. This is for BasicGrey Challenge #33 – Wings.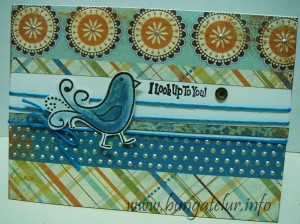 It is really a simple card. I have stamped the bird few weeks ago and try to color it using the chalk by Pebbles Inc which I have bought for the past 4 years but never get to use it. If only I have Perfect Pearls..huhu!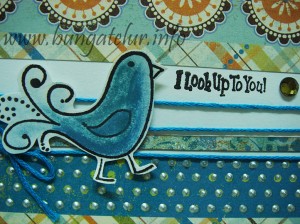 And to make sure that I fulfill the requirement of using at least one Basic Grey product, I used the sentiment "I Look Up To You!" from Basic Grey clear stamp. Usually I will use patterned paper by Basic Grey, however this time I used My Mind's Eye. I also used embroidery floss after watching some video at twopeasinthebucket.com.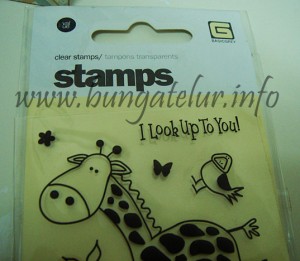 Since I'm using patterned paper to make this card, I am entering this for Dust Off That Patterned Paper challenge at wee Memories as well.