I bought all these wonderful craft books at the recent Big Bad Wolf sale.
For those who used to buy craft books, you will know that those kind of books are not really cheap. Some can cost almost RM100. I usually buy those imported books from ebay as they are much cheaper.
A few months ago I bought this Creative Craft Lettering Made Easy book from ebay but it was lost in mail. So when I found this book at the sale, I thought I should just buy it. If somehow the Pos Malaysia people found my lost book, then I can always give the second copy to someone else who would appreciate such craft..heh!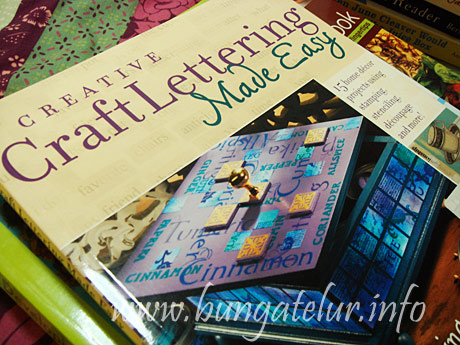 I've previewed this decoupage book before on Google book and have been contemplating whether I should buy it for future reference. I could learn a new thing or two from seeing how others do decoupage using napkin. So when I found this among the craft books stack for RM12, I know I have to buy it.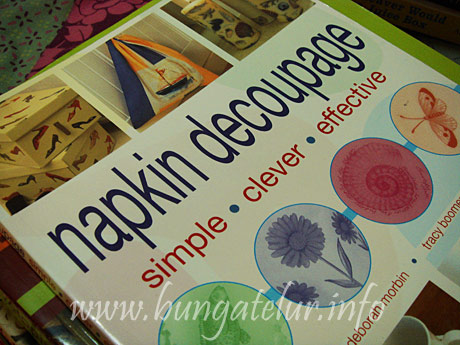 This Inspired By The Garden is also great as it is not restricted to decoupage. I am still browsing a few pages every night and yet to try any of the new techniques.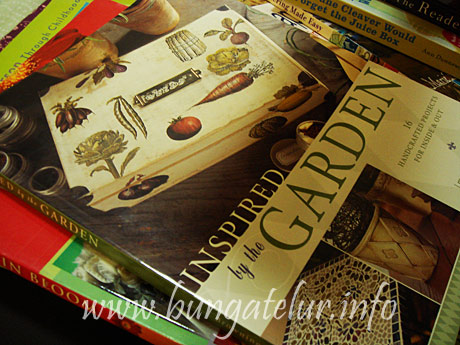 Lastly since the art of silk flower arrangement is still alien to me, I thought it will be a great opportunity to learn the correct techniques from this Colors In Bloom book since I don't have time to attend any practical class.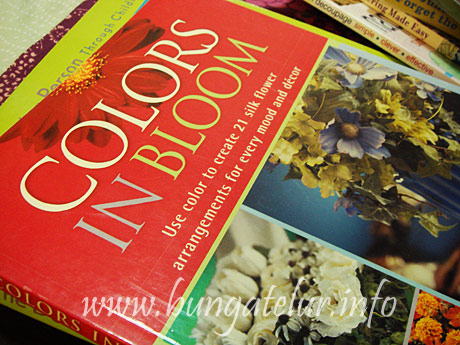 I hope once my son is big enough, I will be able to decorate our home with flowers which I arrange on my own.