Last year around August, I was so into crochet. I spent many hours searching for free patterns mostly for flowers. My main intention to learn crochet at that time is to do embellishment for hairband. Since I learned the basic of crochet by watching instructional videos on YouTube, I can only read the instruction step by step rather than read diagram.
Please click to see a larger image.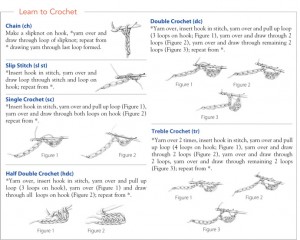 I have downloaded several free ebook patterns like crochet hats and crochet bags from crochetme.com. I think if I were to start crocheting again, I have to practice all the basic techniques like how to do chain, slip stitch, single crochet, double crochet, half double crochet just to name a few.
Anyone here who are also into crochet?