I finally was able to make the layout for the challenge. This time the challenge is to use a minimum of 7 flowers, the premade kind, not homemade, the more flowers the merrier!
(Please click to view a bigger picture)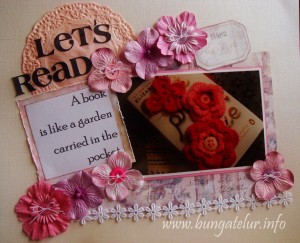 I wish I could use more flowers for this layout ( I have something else in mind ) but this is the best I could do, while having a toddler who is curious about everything. If there is an award for scrapping yelling mom, I'm sure I could win one..huhu!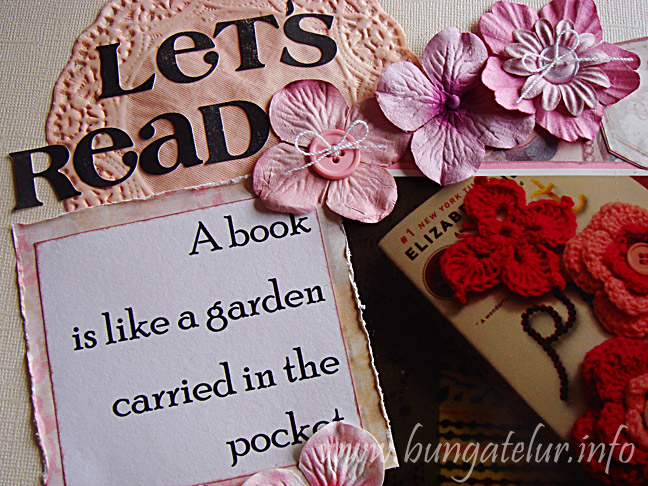 I'm using old patterned papers I have. I think it's Daisy D's. The flowers are all Prima which I bought a few years ago. This time I am a little wiser as I embellished them with buttons and bows of crochet thread. If you count the one I stack on top of each other, I managed to use about 9 flowers for this layout..heh!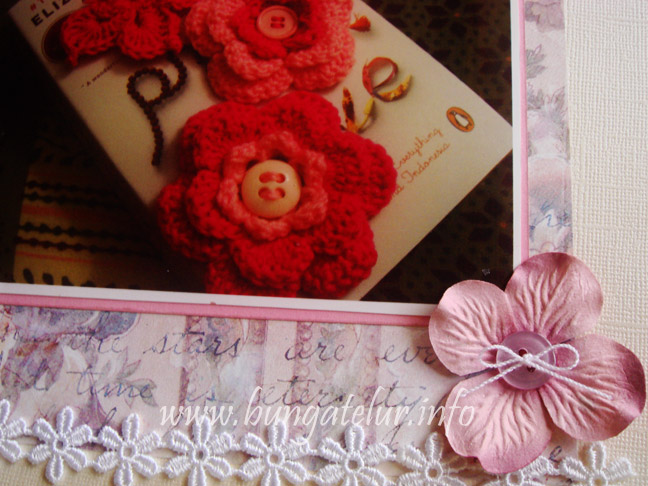 I crocheted those pink flowers and butterfly as a friend requested a hair clip for her daughter. So I need to take a picture and show her how the flower looks like before I could proceed with the next step to sew the felt hair clip cover.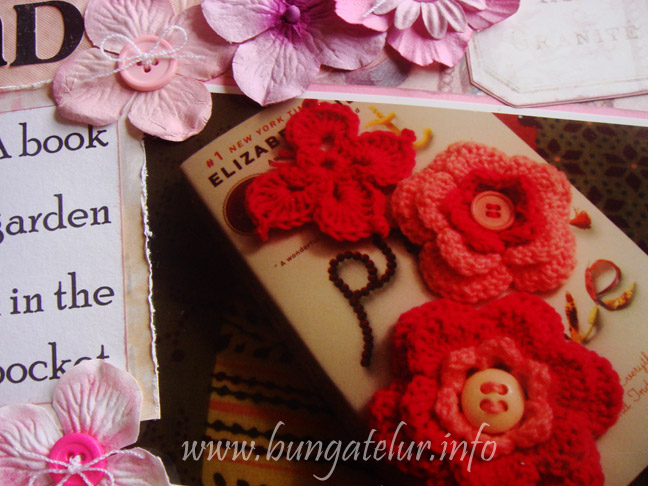 And since I am currently reading Eat Pray Love by Elizabeth Gilbert, I put those crochet flowers on the book and just snap some pictures.
Oh, this is also the first time I used doily in my layout. I distressed the doily with Tattered Rose ink. I wish I have a darker pink color to distress its edge. Well, that's another reason to stash some more scrapbook stuff..huh!