I was browsing Shirl's craft blog and found out about this great challenge at Flashback Friday Challenge.
The Flashback Friday 8.0 is to share your first ever 3D project that you have done.
I am so shy to share mine, but the truth is, here is the minimal looking frame I made as a gift to a friend back then in 2007 using whatever scrapbooking embellishments I have that time. The entry of the novice frame is here Decorated Frame With Scrapbooking Materials.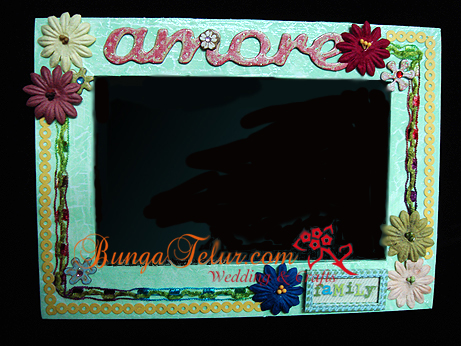 And recently in 2010, I have made another one to be given to Hubby. I put our son's picture in the frame so that Hubby can put in his work-from-home room.
The frame was also entered into a challenge – Flowers and Frills.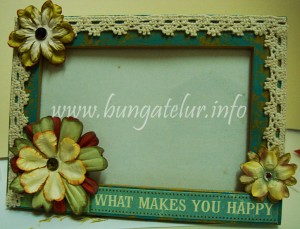 (Please click on the image to view larger version)
I hope you can see that I made some improvement in my crafting. Aging does make people a bit wiser over the years, I guess..haha!