Thanks to Scrap-It-Lah for running this mood board challenge. I've heard about mood board before but never thought about doing it for scrapbooking layout.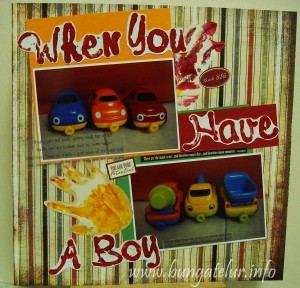 (Please click to see a bigger image)
It really helps me to get the feel and mood according to the pictures I've chosen for this challenge. I'll tell you more about these pictures. My son has a great problem to fall asleep at night. Usually I will fall asleep before he does. What he will do is to take a few of his toys and play it by the bedside (or rather our mattress side..haha!), right at Mama's feet while Mama tries to sleep.
So one day, when I woke up, I found his ELC car and truck toys were lining up nicely according to their type, right by the mattress – car with car, truck with cement mixer and tow truck..well, you know what I mean. I know I have to snap some pictures as a remark of his ability to categorize things. At 2 year of age, this is considered as an achievement in term of child development!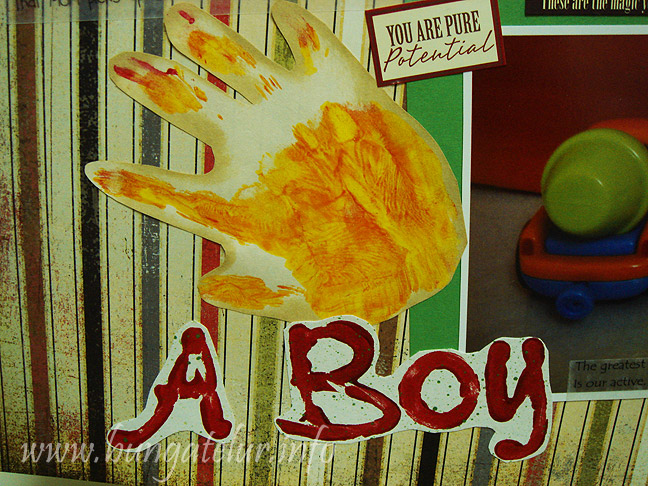 So just as the Squidoo suggests, I brought those 2 pictures to my craft room and start putting items that I see fit with the mood of the pictures. I found those pieces of paper of his hand painted art which I plan to keep and I thought, hey this will fit nicely with the color of those cars and trucks..heh!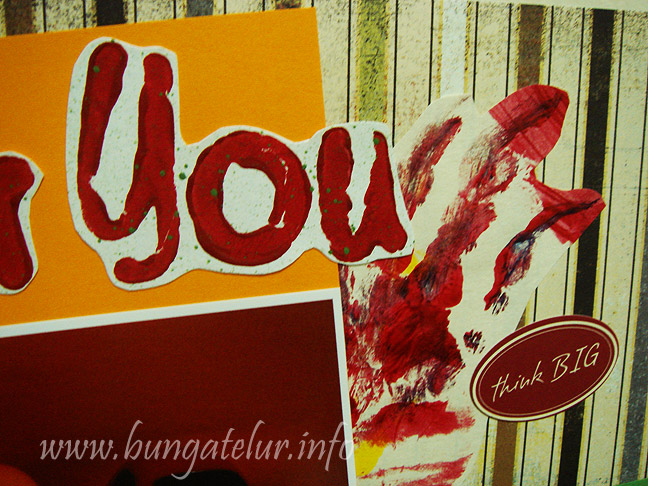 I gathered many more possible items like ribbons, brads, and even flowers but after leaving it for 2-3 days and coming back to the room later, I decided this will do for the layout. I tried to be less critical and put on more things but somehow I realized that I am just a "less is more" type of scrapbooker.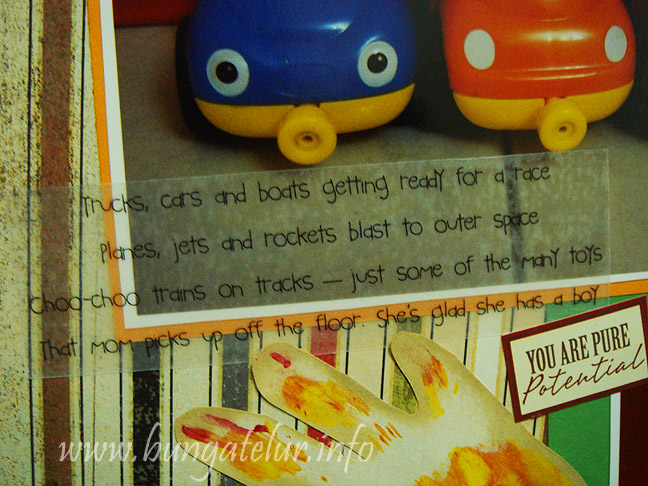 I also found some old vellum sticker that has suitable sentiments about having a boy.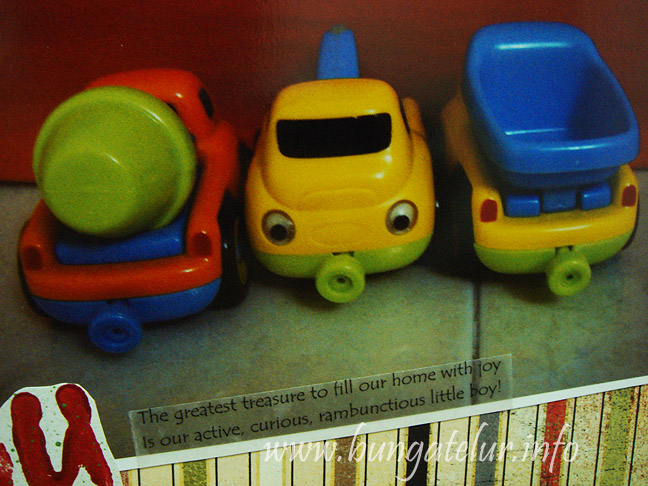 And for the title, I decided to stamp the Pebble Inc alphabet foams using acrylic paint and then spray some green paint at the back using the paint brush…(it's kind of ad hoc decision since I didn't want to waste the green paint). These days I use the alphabet foams (which I bought since the past 4 years but never get to use them) to teach him ABC while doing some random, fun painting.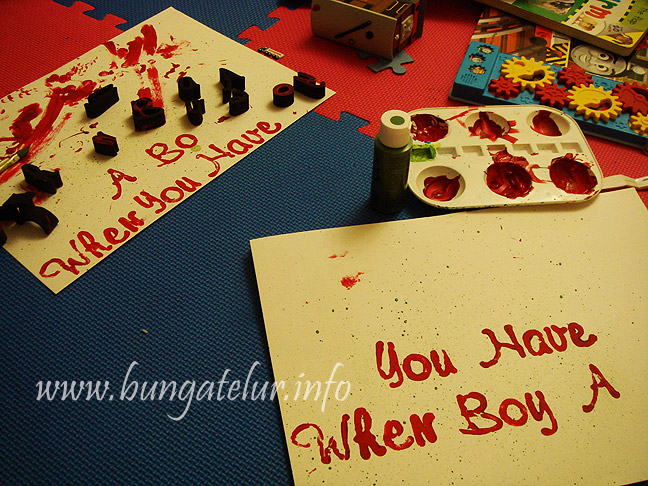 Since my son now loves painting (or actually squeezing most of the paint out of their bottles into palette..huhu!), I decided to stamp the title with him in the play room. As you can see in the above in-the-making picture, I have to stamp twice as he smudged the first one. Well, that's life when you have a boy..