Still in the effort to make do with whatever craft stash I have in possession, this time I am using the 6 x 6 paper pad and baker's twine I bought from Shirl many months ago.
It is the My Mind's Eye Fine and Dandy collection. I am interested to use the hanging banner pattern after seeing how others implement it in their layout.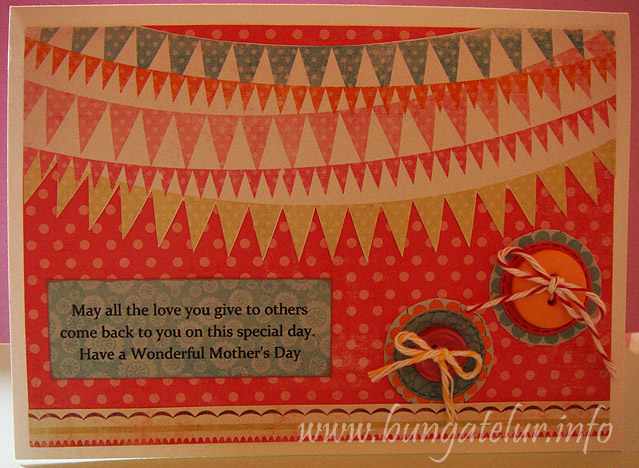 This is also the first time I tie the twine inside the button hole. The first button was done quite well since I cut the twine quite long. For the second button with yellow twine, I decided to be frugal and cut it short before I tied them..damn..it was hard to fumble with a just-enough-length of twine..as you can see the twine ends all loose up as the consequences..huhu!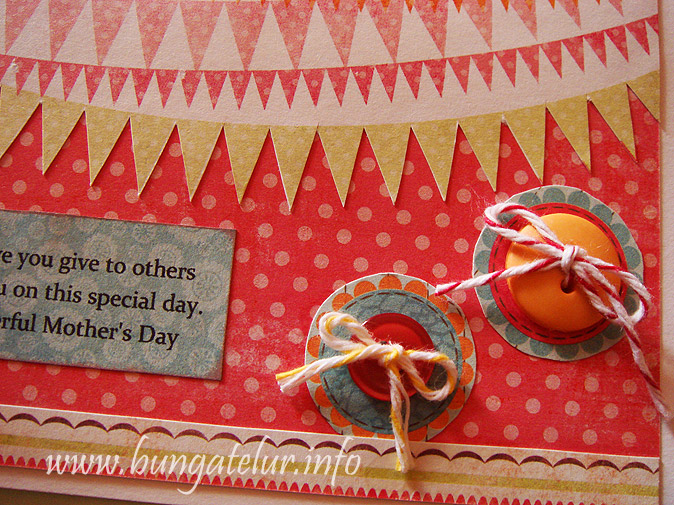 I also tried to print the Mother's Day sentiment on patterned paper. I printed a trial piece on plain paper and then I glued the piece of patterned paper at the area where the first piece was printed on.
I should have use repositionable glue as the Glue Dots that I was using were too strong..huhu!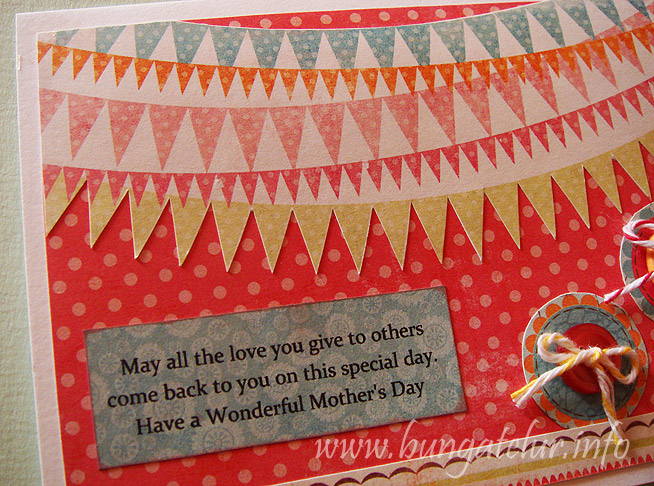 Well, at least I learned a few new tricks doing this simple Mother's Day card.
I am entering this card for Simon Says Stamps Challenge – Mother's Day/Girlie.