I'm doing this birthday layout in order to take part in the Scrap-It-Lah Second Anniversary challenge. Their first blog hop is to Wati's Creations.
(Please click to view bigger picture)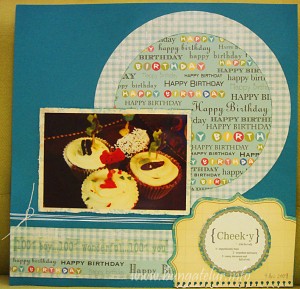 I really would love to share pictures of my precious son celebrating his birthday, but since I can't due to privacy and safety issue, I decided to use the picture of cupcakes we bought for his first birthday.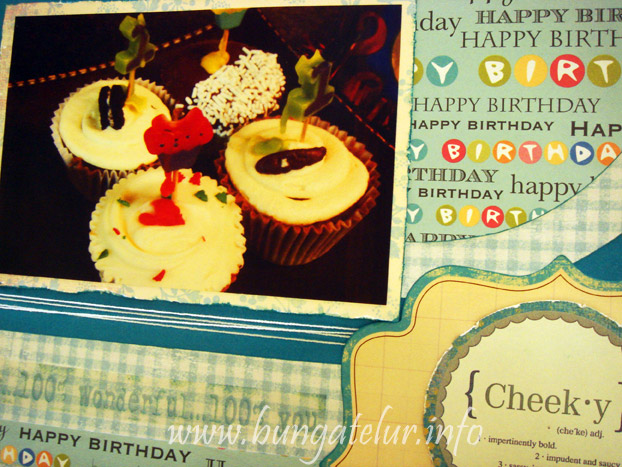 I tried to make it as masculine as possible for this layout, thus no usage of flowers or ribbon. At first I wanted to print some journaling, but since I was short on time, I decided to use the sticker sentiment "cheeky' to describe the whole first birthday experience.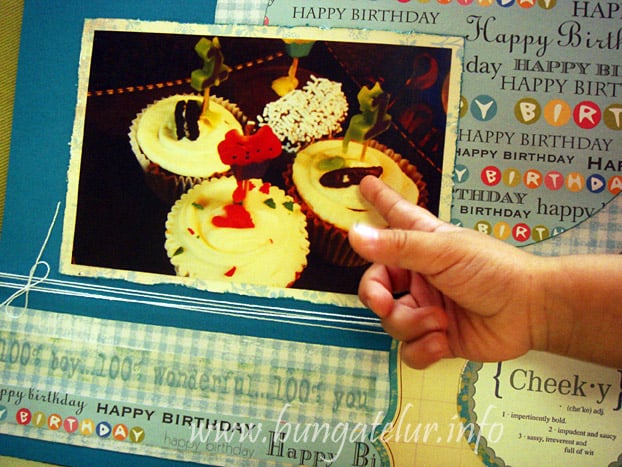 See the little fingers who just can't sit still for a moment, always curious and driving Mama crazy every single day..huhu!