I've never done altered file using patterned papers before. So this was my first attempt to use all the available scrapbooking stash. And I have never done anything with this kind of brown, yellow vintage theme.
(Please click image to view larger version)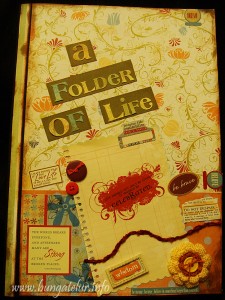 To tell the truth, I actually chose the theme because I wanted to use the motivational 7Gypsies sticker. After matching every possible piece of patterned papers in my possession, only those yellowish, brown papers "speaks" to me. It is quite a challenge for me because I usually will go for bright colors in my layout.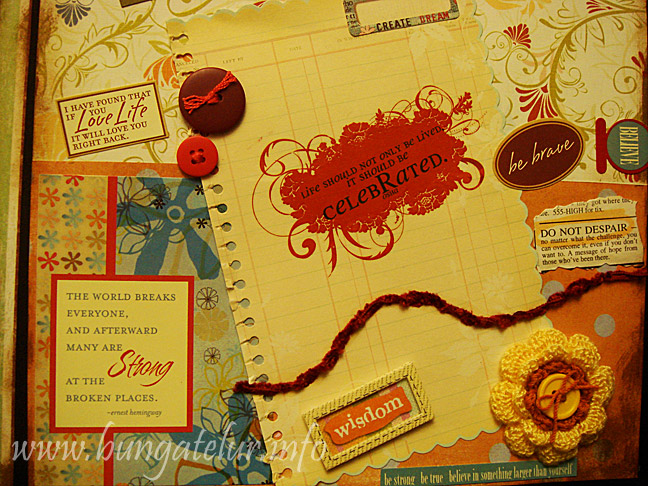 My favorite part would be the crochet flower with button. I crocheted the flower many months ago but couldn't find any use for it. The yellow brown flower fits the theme perfectly.
For the inside pages of the altered file folder, I used a lot of distressing.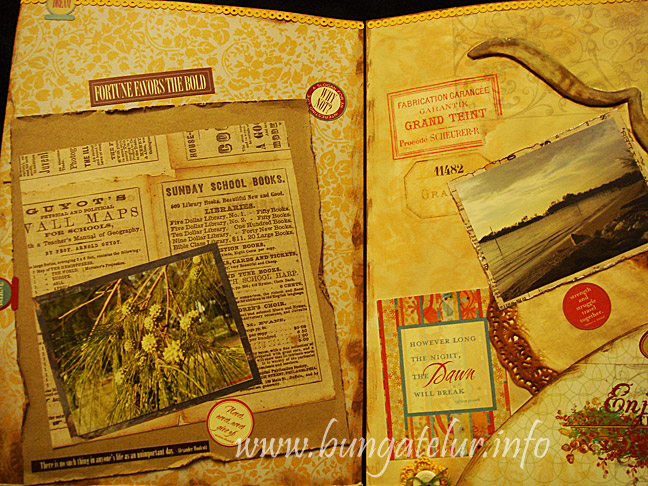 I used Vintage Photo, Antique Linen and Shabby Shutters distress inks. The picture mat and kraft paper were also distressed using the Tonic Paper Distresser.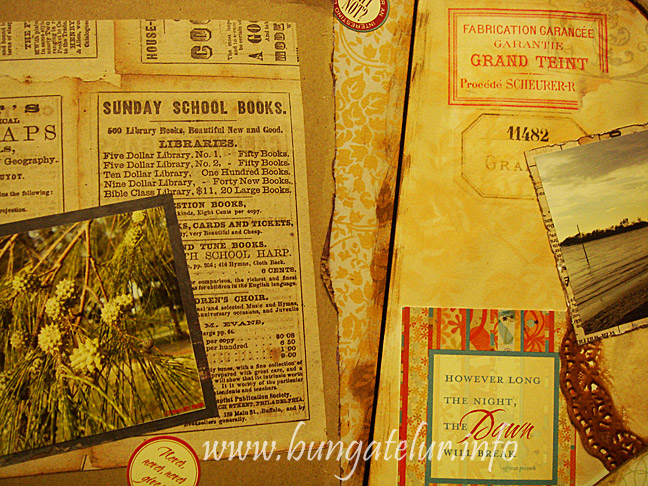 This green tree by the seaside photo was taken 6 years ago during the trip to our wedding anniversary seafood dinner. How time flies!!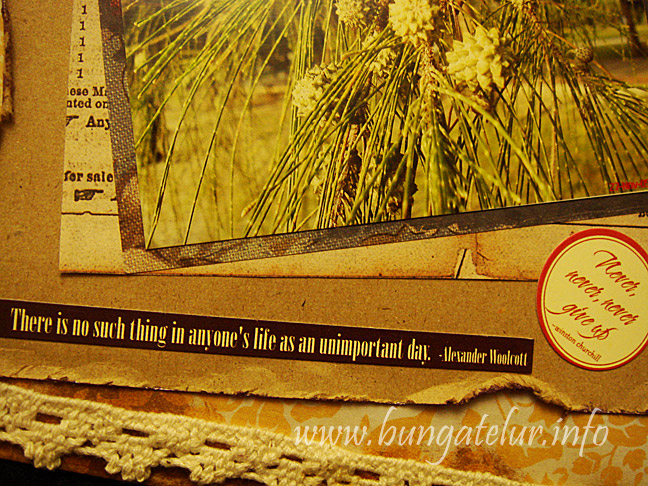 The chipboard bracket was covered with patterned paper and distressed with inks.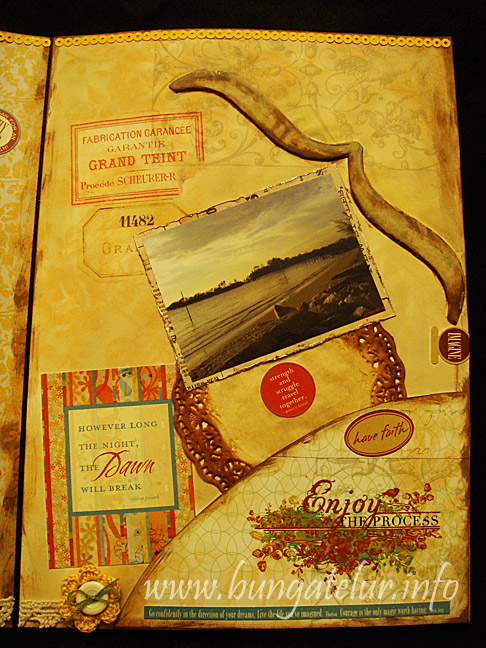 I also used Tim Holtz distress inks on the white doily to turn it into brown yellow color.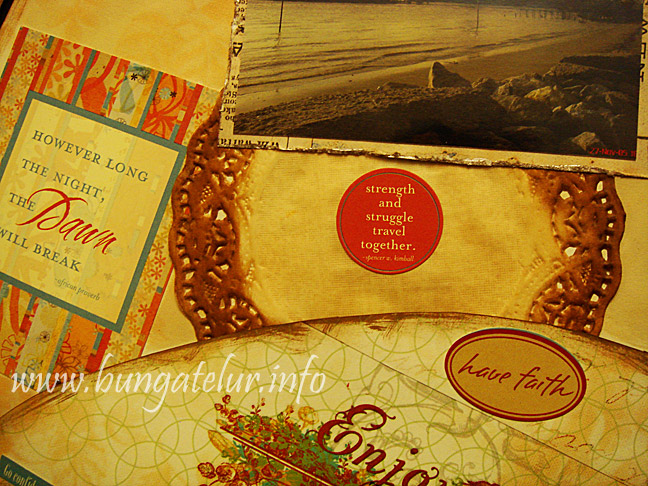 I finally get to use this Rhonna Farrer rub ons I hoarded many, many years ago. The sentiment and color is so beautiful that I feel so reluctant to use all of the rub ons in my previous creations..huhu!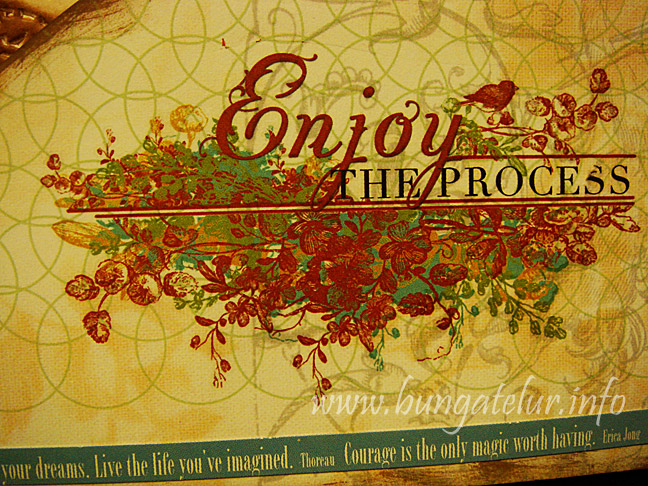 For the back of the file folder, I didn't embellish anything. I just used the Jenni Bowlin patterned paper I got from winning the Papier challenge last year.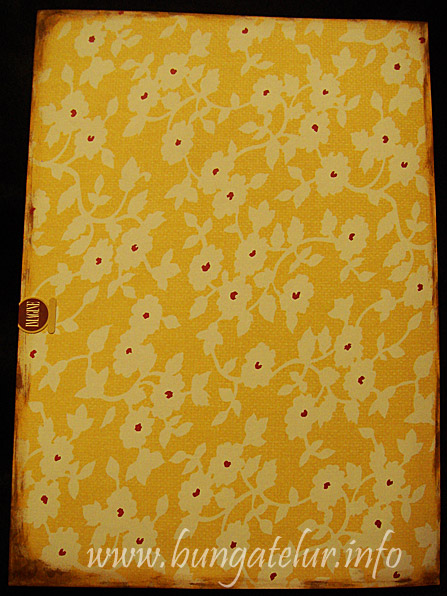 This altered file folder will be entered into 2 challenges:
Week 2 Challenge – SIL 2nd Anniversary Blog Hop