Last week I was learning the correct technique on how to print out picture on 4R size photo paper. Sometimes using my simple way of cropping the picture in Photoshop and send them to printer doesn't give the output that I want. After learning more about the Fixed Ratio style and resolution, I managed to print this picture of Murraya paniculata or Kemuning flowers.
Please click to view larger image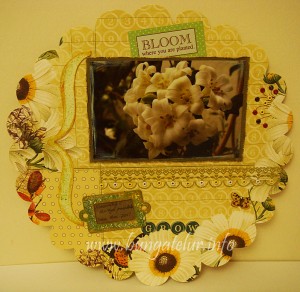 The challenge that I am up to this month is to use a minimum of 23 eyelets on the layout. Check out Scrapbookers Anonymous April Challenge.
I hardly use the bunch of eyelets I bought in 2006. Reason being I hate making holes for the eyelets to go through. I'm not sure whether there exists such updated tools that will make the task easier. I'm still using the ancient tool I have to make the holes..huhu!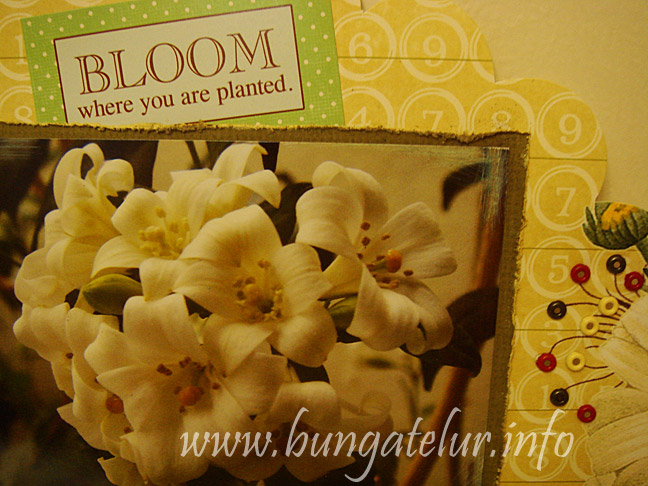 On the right side are the first 10 eyelets I put on the layout. I also found a sentiment sticker that fits the gardening theme for this layout.
Since I was using the Webster's Pages Wonderfall diecut paper for this layout that is already beautiful, I tried not to embellish it too much.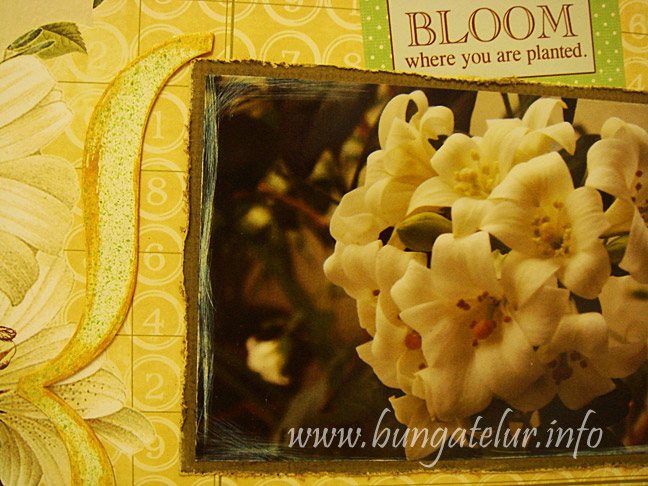 If there's one thing I regret doing, it was sanding the edge of the picture in a dim lit room. Only when I snapped the picture I realized how too sanded the edge became…huhu!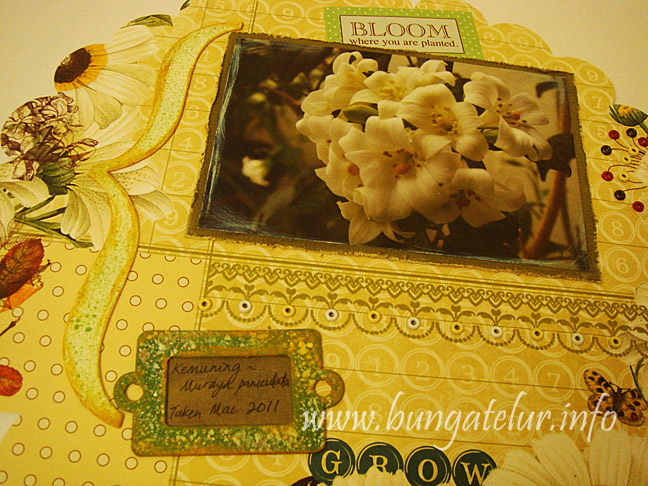 For the chipboard, I used acrylic paints. I misted some paint using wet brush on top of the chipboard and painted the edge in Antique Gold.
Oh, check out the other 13 eyelets, what a wrist workout to make all the 23 holes..huhu!
I am also entering this layout for Scraptivations April Challenge. I just found out about the challenge while reading Bec Miller's blog. Thanks Bec for commenting!
I think those combination of bright yellow, cream and green are just perfect for flower theme layout like mine.