I created this easel card to enter into SIL Second Anniversary Blog Hop – Challenge No.6. Please visit Jessy's blog to see the details here – Teacher Jessy's Blog.
The requirement of the challenge is to make a handmade folded flower from patterned paper and to use it in a card.
(Please click picture to view a bigger version)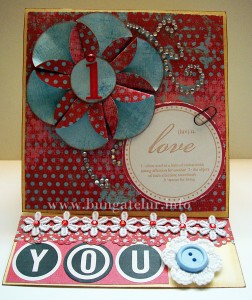 I don't have any circle punch so I have to improvise using a pencil compass in the geometry set I bought from Popular bookstore. I made a template of 1 in, 1.5in, 2in and 3in diameter circle on a piece of cardstock I kept from empty packet of photo paper. (Another attempt to upcycle material and save cost..haha!)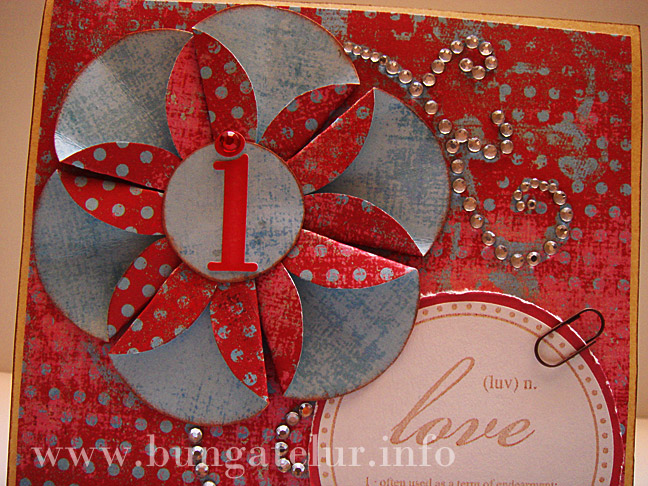 The chosen folded flower in the picture above was made using 1.5in circle size. I made another one using 2in template but it was too big to be put on a card. Perhaps I will use in my next scrapbook layout. The patterned papers used for this card is from Magnolia line of My Mind's Eye.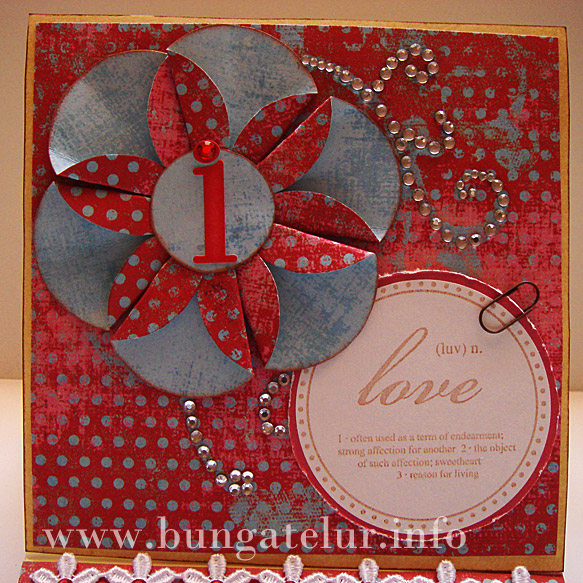 My son helps me in embellishing this card by putting the rest of the gemstones when we woke up on Mother's Day. We used some non self-adhesive clear gemstones I got in a goodie bag. His job was to pick each one of the gemstones and put them on the card and helping Mama to screw the Tombow glue cover back on the bottle.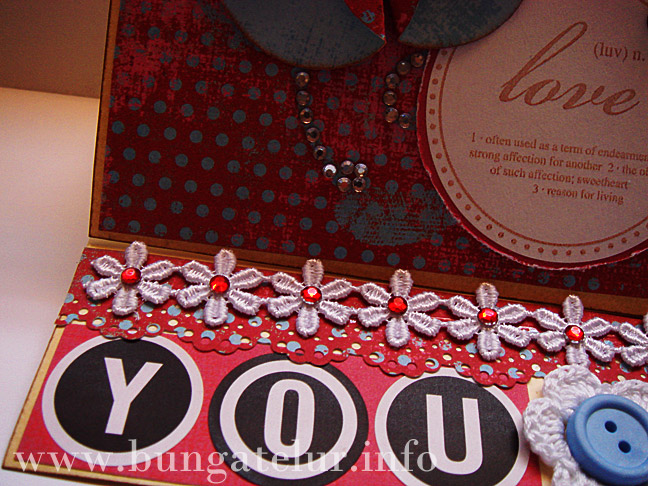 The rest of the card has been completed the night of Mother's Day after he fell asleep around 2:15am. I decided to make this card as a "I Love You" card after finding some Making Memories sentiment that defines Love.
I also used a crochet white flower I did many months ago to go with the MM white flower trims I embellished in the inside part of the easel card. The red gemstones are from Kaisercraft.
Overall I was happy with the outcome of this easel card. And hopefully it is not too late to wish all the mothers out there, Happy Mother's Day!!