Please click to view bigger picture.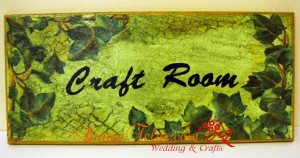 I have done the background for this MDF board door sign for ages. I think it was my beginner's attempt to do crackle effect. I can't even remember which brand of crackle medium I used for this particular work since I have tested several until I finally stick with Crackle Medium from Plaid bought at Art Friends, The Gardens.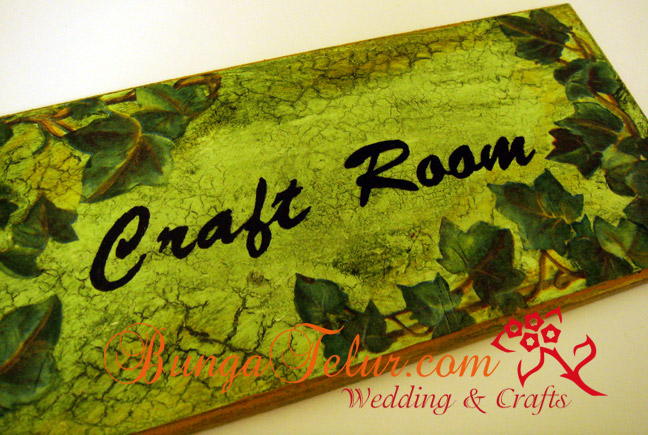 After reading what my decoupage buddy did in a local craft forum, I decided to try printing out the wordings, trace them onto the painted and decoupaged MDF board and later paint the traced words using black acrylic paint. Of course you will need to use liner brush to paint the wordings. I thin down the acrylic paint using Flow Medium to make it easier to control the flow of the stroke.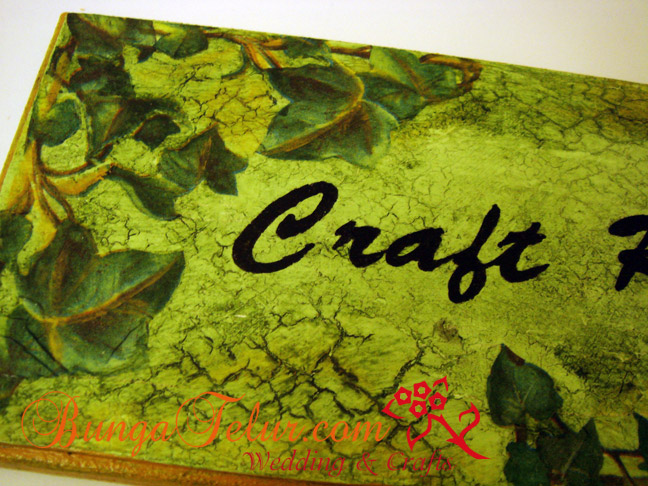 I think I will find a wooden stool and use the same climbing ivy design. The ivy design came from paper napkin. Oh, I need to find some screw and framing hook so that I can hang the completed door sign on my craft room door.