I've decoupaged this IKEA clock RUSCH like months ago. It is a cheap clock sold at IKEA Mutiara Damansara for RM3.90. I usually scout for suitable things to decoupage whenever I go to IKEA.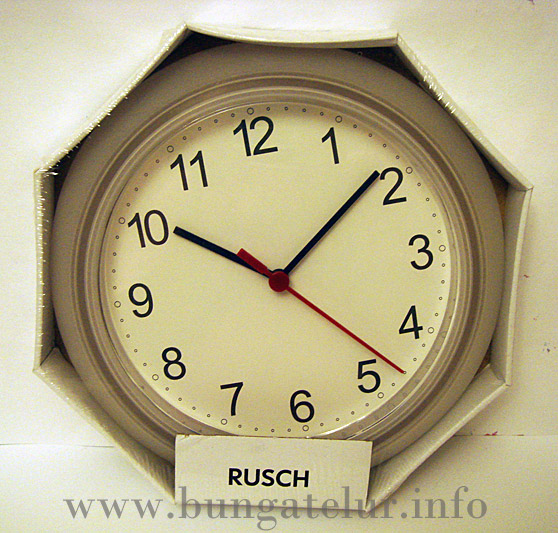 The body of RUSCH is plastic. You can even do decoupage around the body. I've seen people sell such decoupaged clock at flea market in Amcorp Mall and the Curve but couldn't remember the price.
When you take out the clock from the box it comes from, turn at the back and you will find 3 holes. You should be able to tweeze the edge of its plastic face out if you plan to do decoupage inside the clock.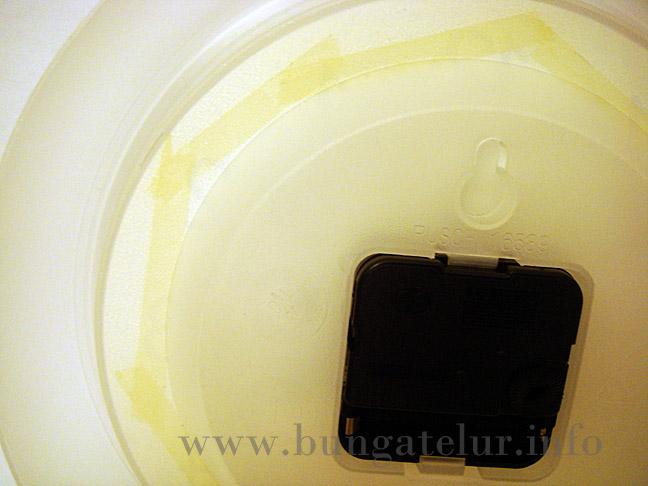 Here is how one of the holes at the back of the clock looks like.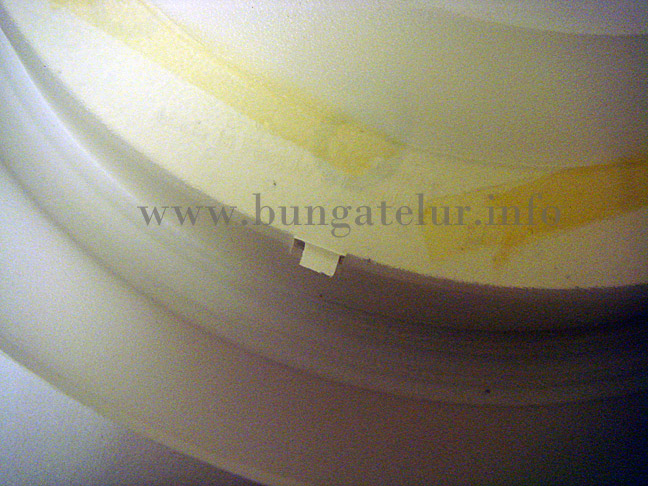 This is how the front face cover of the clock looks like once you have tweezed the edges out from the holes.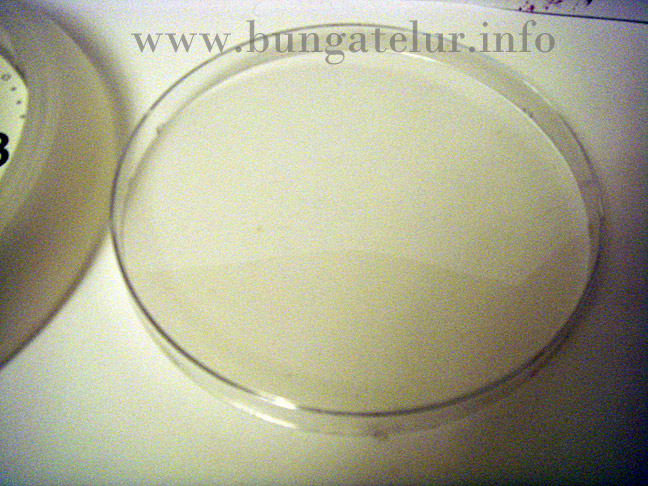 I found a paper napkin with gardenia design on it. The napkin even has great sentiments – The beauty of all things lives in the soul of the person who observes them.
I didn't want to cover the numbers because it will be easier for me to see what time in my craft room. I tend to overdo the time I allocate myself whenever I start to do any crafty work.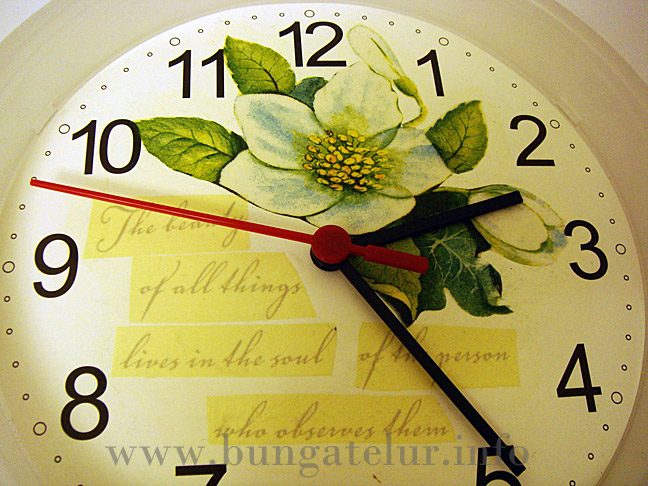 Once you have done with decoupage, you have to put the plastic face cover back on the clock. Make sure all the edges fit nicely back into their holes.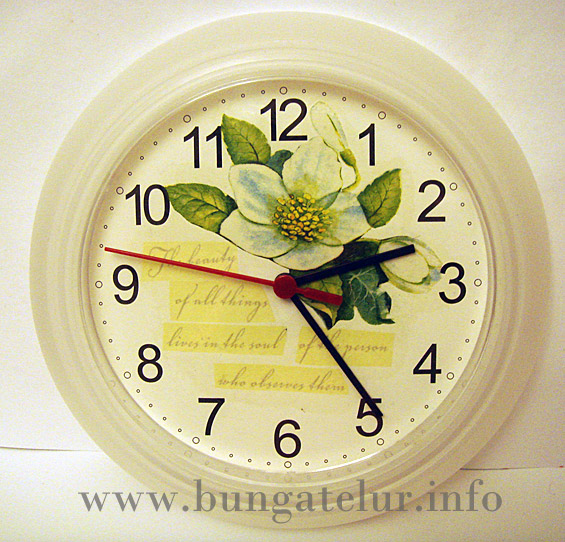 There you have, a one-of-a-kind IKEA wall clock. A good idea for housewarming and wedding present for those who are not so choosy when it comes to the price of a gift.