After a few more trial and error attempt with glue gun and improving the technique on how to roll and turn the fabric strips, I managed to make better rosette as shown in these two pictures. The printed one are made from designers cotton, scraps I bought from Okinokiyo.com.
Next I will incorporate these rosettes in cardmaking and scrapbook layout. These rosettes are quite flat and not as bulky as some flowers available in the market. I don't really mind having a textured embellishment on layout but the problem will come later when I want to store it.
If only we have greater choice in Malaysia when it comes to shadow box, and cheaper one as well.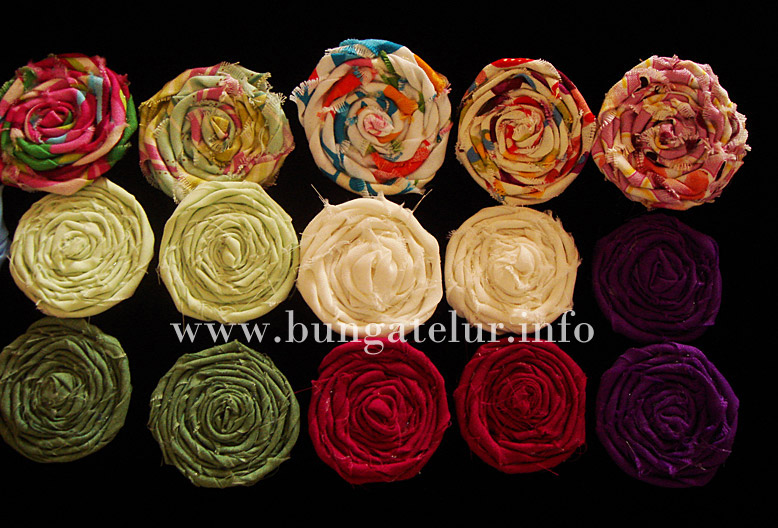 If you are using this on cards, I think you will need to custom made the envelope to fit the bulky part of the fabric rosette. And of course you need to pay extra for the postage.
Oh, these rosettes are available for sale since I don't think I will use all of them on my creations as much as I get addicted making them. Those interested to buy kindly leave comment and your valid email address and I will get back to you.