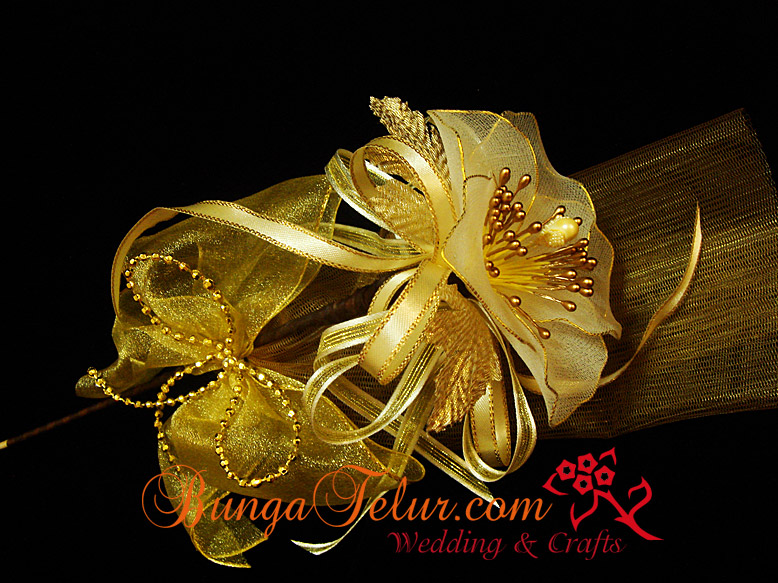 I have 100 pieces of bunga pahar stokin in cream and gold color theme for sale.
Price per piece is RM8.00. If you are buying 100pcs and paying by cash, it will be RM750.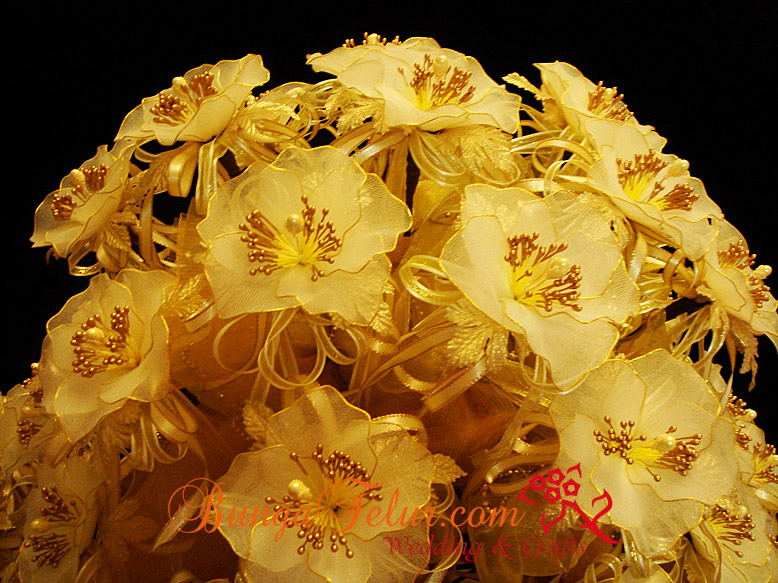 Payment by credit card is also accepted via PayPal. However the price for 100pcs will be RM800 since PayPal charge me 3%.
Minimum purchase of 50pcs (for one pahar) will be fine as well. These bunga telur have been completed recently as I need to clear up stock of materials in my craft room.
Any serious buyer, kindly contact me via email [email protected] or sms/call 012 6482121.