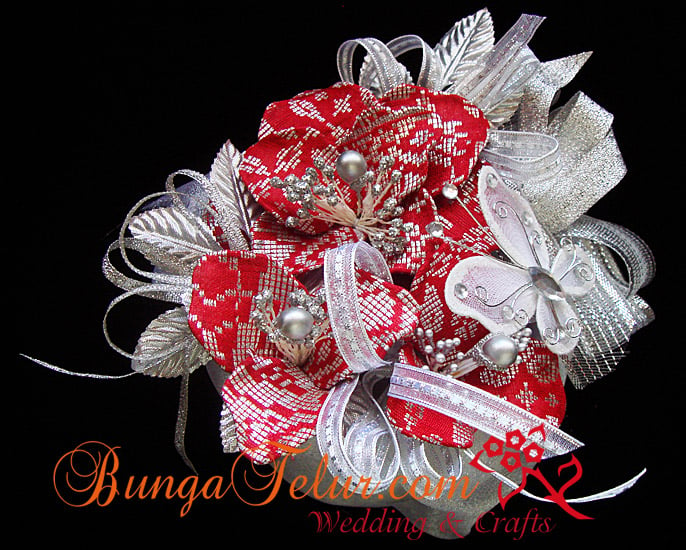 For the past 2 weeks I have been working on this bunga songket flower for cocktail table centerpiece. An event management person contacted me and asking whether I could make bunga songket arrangement for the proposed event.
Since I have never made floral arrangement with custom made bunga songket before, I was interested to try my hand on that.
The only songket I have in stock is this red one which I bought intentionally for my son's majlis akikah and cukur jambul (which we haven't had the chance to do).
I have learned a lot from making this centerpiece arrangement. Even though in the end I didn't get the order for the event, at least now I know something new about floral arrangement. Next thing I want to try making hand bouquet using bunga songket.