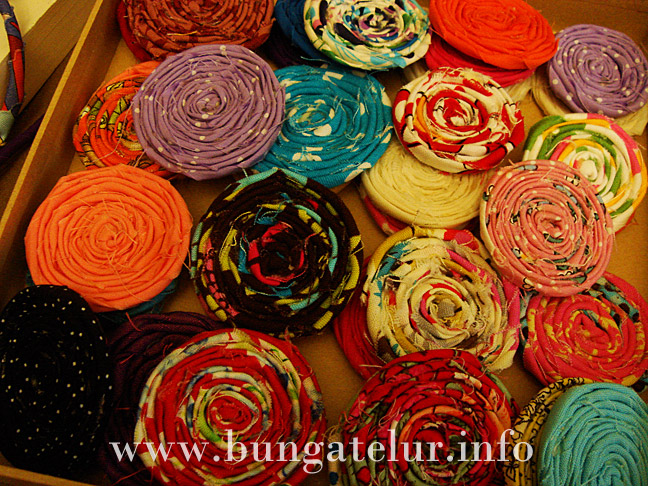 I have been working on these colorful fabric rosettes diligently last week to the extend of falling sick..huhu! Actually I have not been feeling very well the week before but I thought I won't succumb to the flu and fever season as many have fell into.
Anyway, the fabric rosettes which look more like a lollipop were actually made for Okinokiyo.com. She used them to embellish the headbands and fabric yoyo brooch for Urbanscape 2011 held yesterday.
I was not able to go to Urbanscape this year as I have craft class in the afternoon and as usual I won't be having enough sleep the night before due to anxiety of oversleeping thus lack of energy to continue doing anything else after the class has finished.
Well, maybe next year I could go and see in person what's the city's all-day creative arts festival is all about.
Coming back to the subject of these fabric rosettes, I am planning to make them into hair clip.
From previous year's post Hari Raya feedback, most of my friends with daughters told me that their kids prefer to wear hair clip than crocheted headband.
OK, friends' daughters..let see how many fabric rosette hair clips this Aunty could make to be given away during the coming Hari Raya open house..haha!