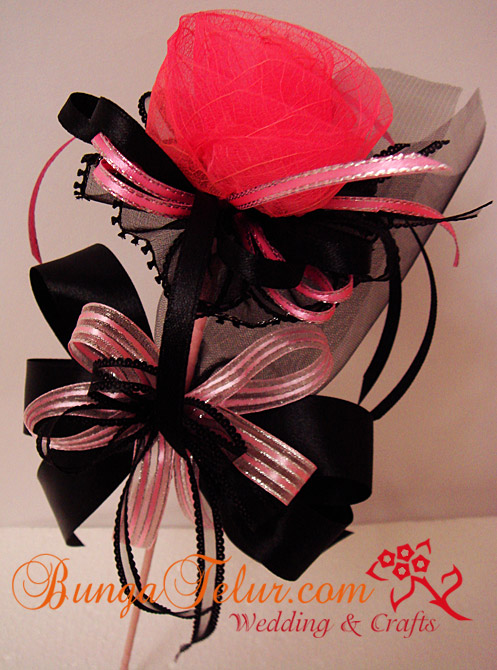 A prospective client contacted me asking whether I could make a sample of bunga pahar daun getah with pink and black as the wedding color theme.
It has been a while since I got supply of daun getah. After looking high and low, I finally found a supplier who was willing to do raw bunga daun getah. It was a smooth transaction and I really hope she will be able to continue making such flowers.
Since I have never done anything black, it was quite tedious for me to scout for materials. I went to the nearest SSF and bought quite a lot of ribbons and organza in dark pink and black.
So here is the first sample I made. I think I will do a few more samples with different color combination like silver and pink, cream and pink and white and pink just to see how they look like.