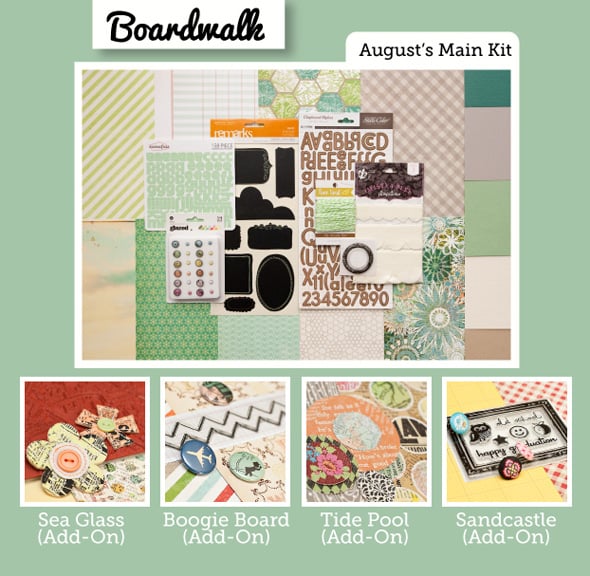 The best part of being a DT or Guest Designer for any kit club or scrapbooking brands is that you get to have products to use and giveaway.
Studio Calico's August guest designer, Kim Watson has this one kit to giveaway.
"Walk down the Boardwalk and head out to the beach – August's main kit has a calming palette of blues and greens, reminiscent of the ocean. In addition to just released products from American Crafts and Pink Paislee, we've packed Boardwalk with exclusives – there are two patterned papers designed by Crate Paper, a Sassafras alphabet in a just for us color, and two papers and an alphabet by Studio Calico that you won't find anywhere else. Dig your toes into the sand and get ready to be inspired!"
Oh, if only I could win this giveaway..huhu..well, I've never won any giveaway before. Never have any luck in that area no matter how many giveaway shouts I participate..huhu!
For those who love to participate, you have until 7th August. Do check out her blog – Kim Watson.