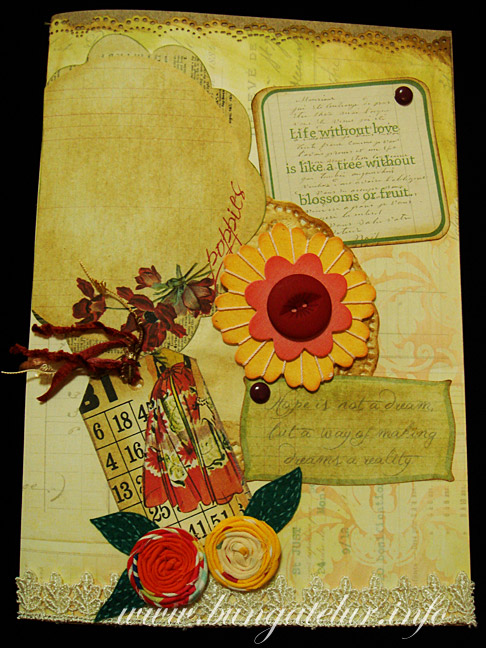 It's been a while since I did anything crafty for any challenge. I think the last time was in May when I joined the Scrap-It-Lah Anniversary Blog Challenge..phewww..I got so caught up with life..that I don't have the time to create something creative for challenge sake. I'm doing this art journal cover to enter the Simon Says STAMP-tember Blog Hop..(a great excuse otherwise I won't be entering any till next year..haha!)
Oh, thanks to tania-wildheart.blogspot.com for sharing her wonderful freebies. Those pieces you see on the cover – the bingo tag, the sentiment and the poppies note all are taken from her blog.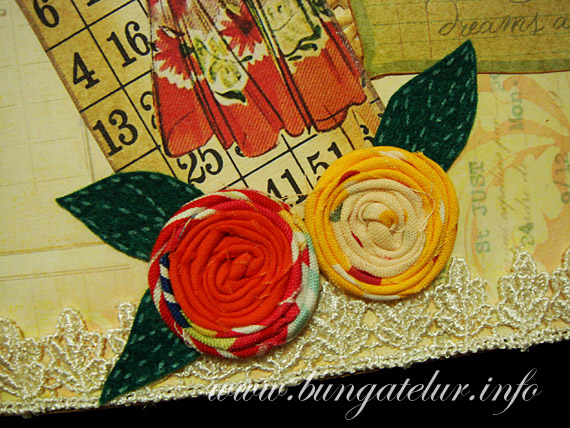 For those who have read my previous entries about these fabric rosettes, I finally made a smaller version with combined colored fabrics to suit the art journal cover size. For the leaves I used some pieces of green felt, cut free style into leaf shape. I used white pen to draw the faux stitches on the leaves.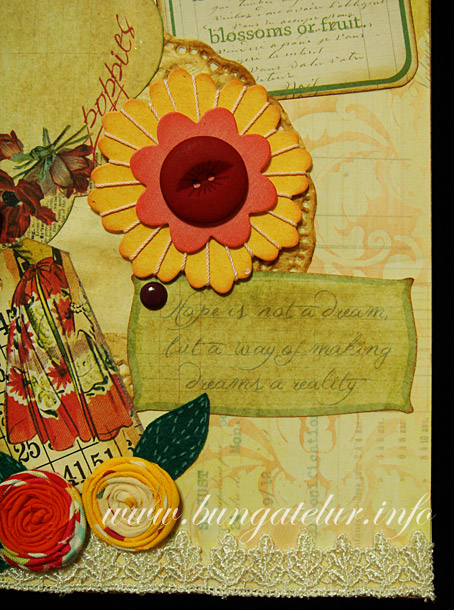 Thanks to Scrap-It-Lah for their wonderful gift (I won one of the challenges) and used here is an embellishment from the Sassafras entwined bloom – rosey and a paper from Pink Paislee House of Three line. I think it was Parisian Anthology divine damask paper. Check out the decorative ink resist front I used. For someone who yet to buy a heat gun, I have been hoping to do the ink resist technique for ages.
Well, hope this will do for now. After this I really want to try the image transfer technique as I have found the Claudine Hellmuth multi-medium matte in my craft stash..(being a hoarder proves to be useful since you never know what new materials you might find in store..haha!)