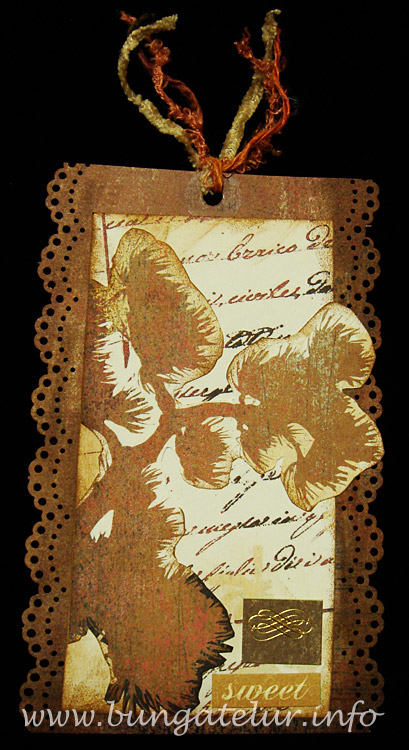 Simon Says Stamp and Show has this challenge to use one color for your creation. Honestly, I never like brown, they are too depressing for my cheery soul. But look what I've made..huhu!
My initial plan is to use pink, but I was too lazy to dig my paper stash in the messy craft room so I just use whatever I have in my pink craft box.
And since I have to make more bookmarks for my online book sale business, I decided this will do. I fussy cut some brown tree images from Basic Grey Scarlet's Letter paper, a rectangle with printed sentiment and inked their edges.
It was so messy in my craft room that I couldn't find my puncher to make a hole at the top of the bookmark..yikes! Thank God for the old, out-of-trend eyelet setter..heh!
I hope I will be able to make pink bookmark after this, but before that I really need to clean up the room..huhu!