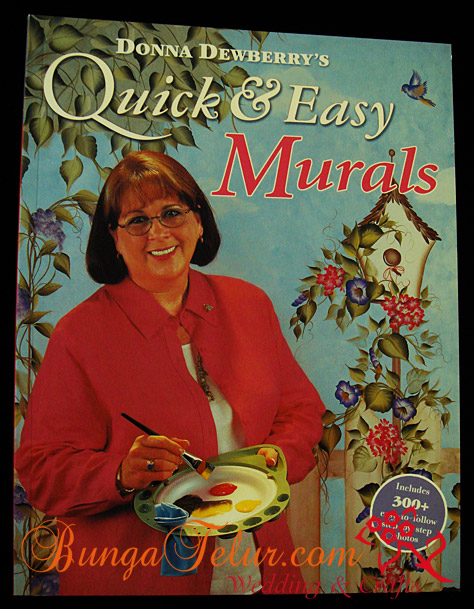 This is another book meant for those interested in folk art/decorative painting. It's a book by Donna Dewberry. She is a wife and a mother of 7 who learn decorative painting through self taught and observation. She is famous for her One Stroke technique where 2 colors are loaded on the brush to save time in painting.
There are 300 step by step pictures in this book.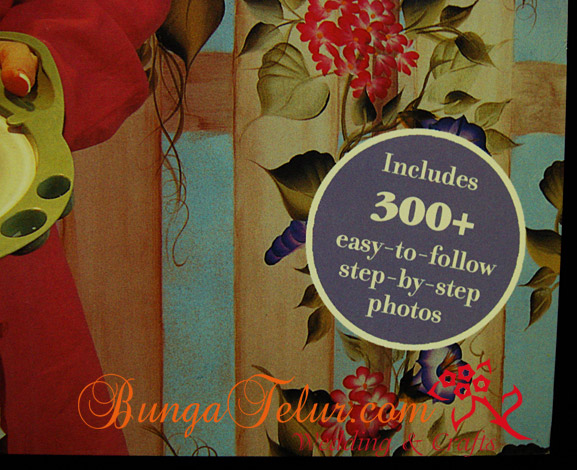 The retail price at MPH is RM99.90 but currently their stock is not available. I am selling this for RM35. There's 4 more in stock for this title. The postage and handling will be RM8 for West Malaysia.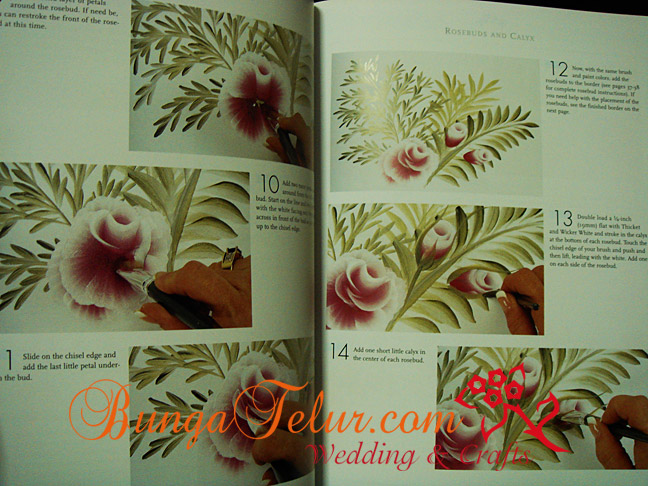 You will learn on how to paint rose, Donna Dewberry's style.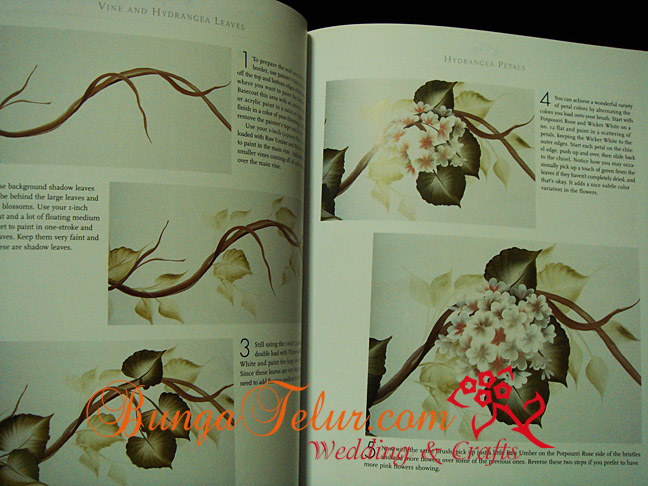 You will also learn on how to paint leaves, ivy vines and hydrangea petals.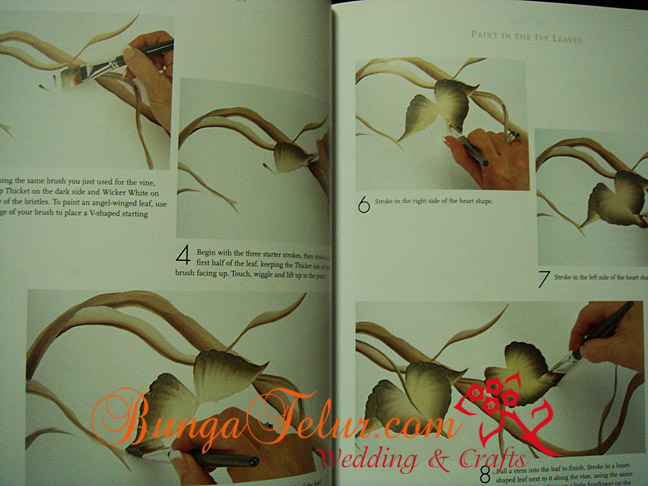 If you are not into flower design, you can try her fruits design like this apple. It will be great as murals in your kitchen.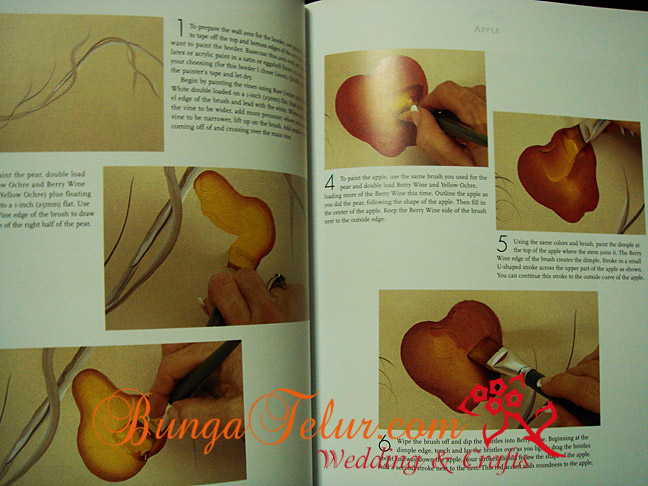 For a more masculine design, you can try painting this blue bird.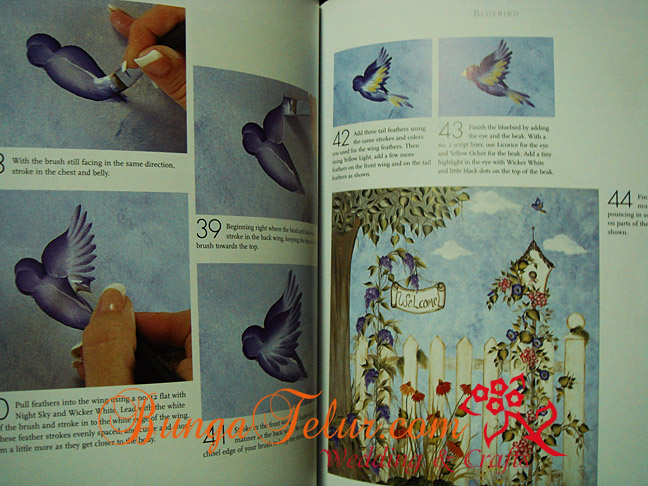 I'm sure many would love to have bird bath as part of English style decoration at home. You can always adjust the size of your painting to suit a smaller surface like a wooden mail box or even your garden fence.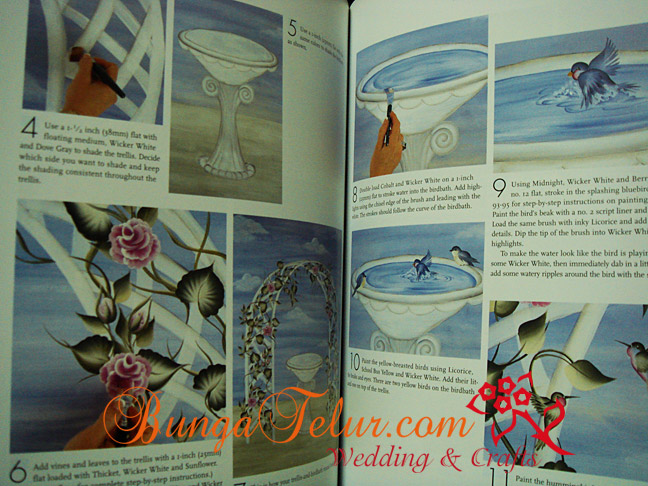 For those interested to buy this book, please leave comment with your valid email address or email me at farah [at] bungatelur.com.