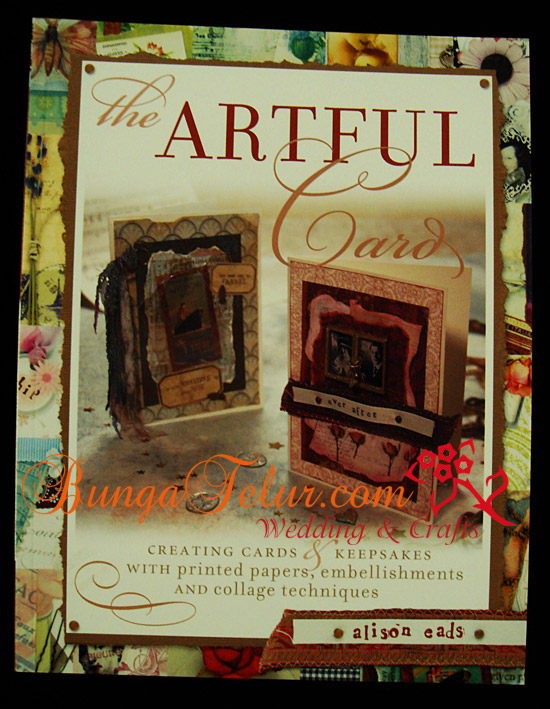 I have a few copies of this great book – The Artful Card by Alison Eads to sell. The retail price at MPH is RM89.90 but their stock is currently unavailable. I am selling this for RM30. Postage and handling for West Malaysia is RM8.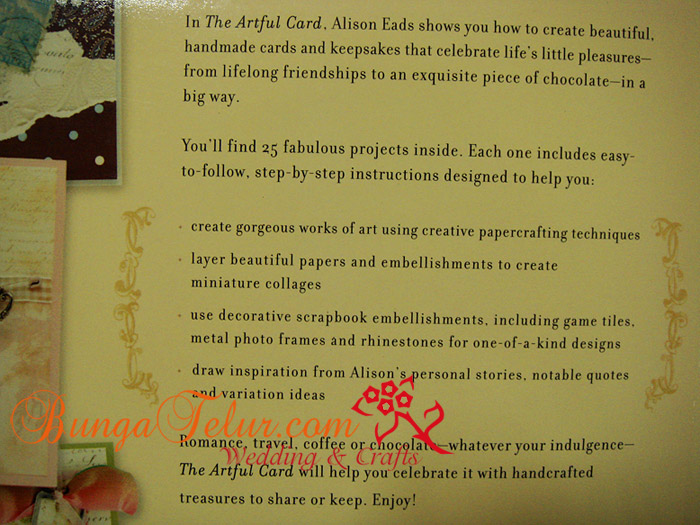 You will get to learn about 25 projects inside the book. There are many techniques you can learn, from the very basic in card making to a more advanced like collage frame and antiquing.
.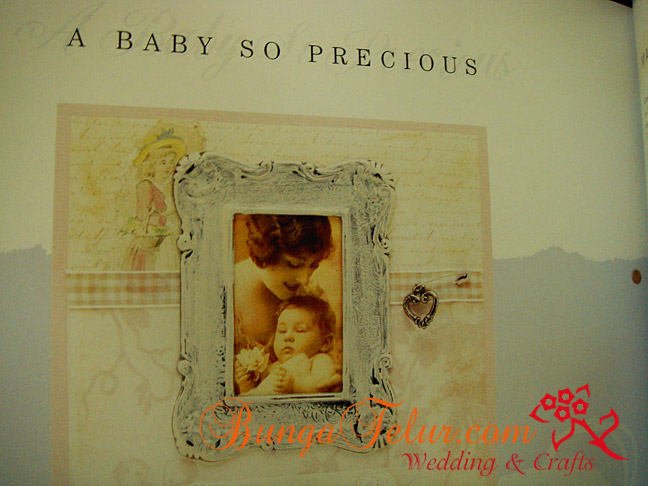 For a start you can make a baby card like this. Each of the project comes with step-by-step instructions.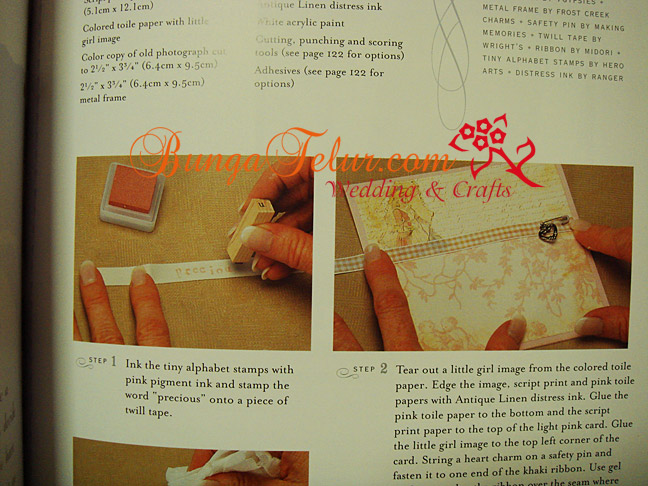 Sometimes when we have been making cards for a long time, we tend to forget the basic of tearing paper..haha!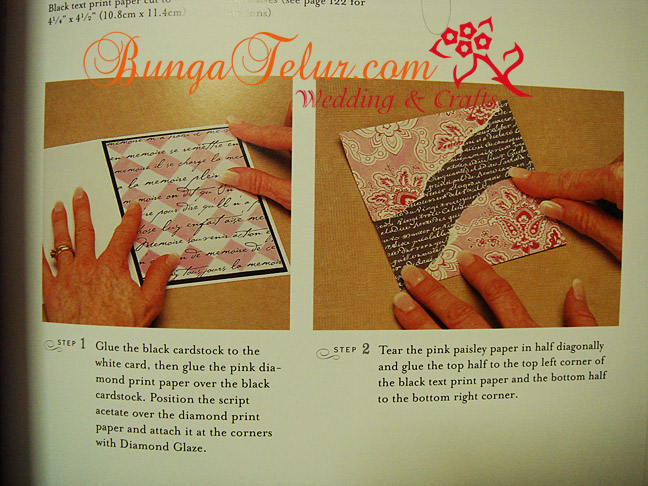 Oh, don't be fool and think that this Chateau card is simple. It involves a lot of painting, stamping and creative effort to turn into a beautiful collage. All of that you can learn from this book.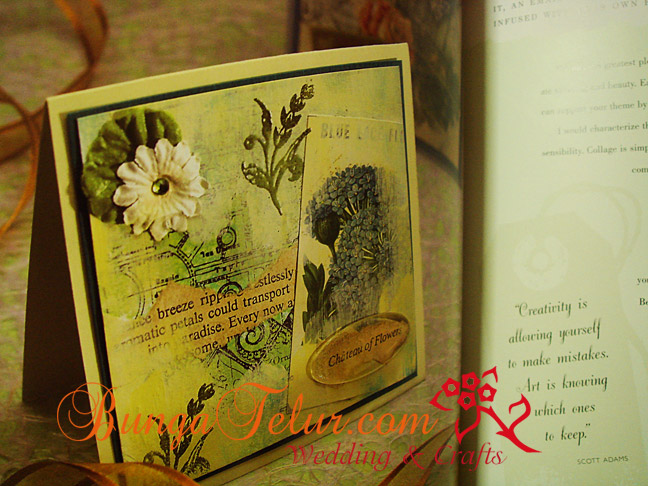 Or if you are always running out of time like me, you can make a bookmark like this. After all it's the thought that counts, not the size of your creation.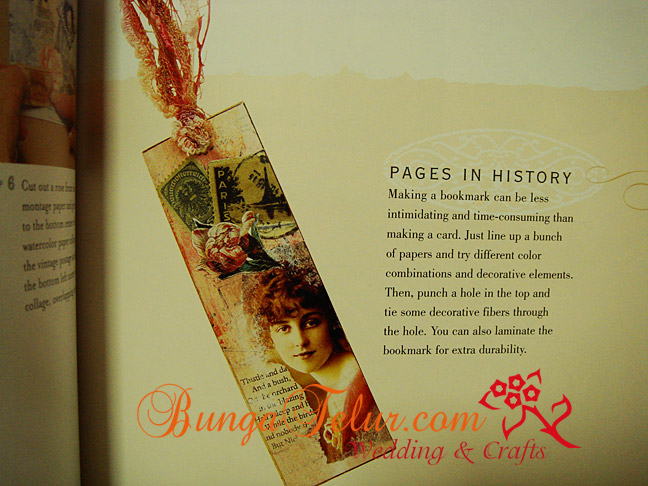 If you want to learn something more advanced, try making this Italy card. With copper antiquing solution, you will get to see a pretty patina as part of the embellishment.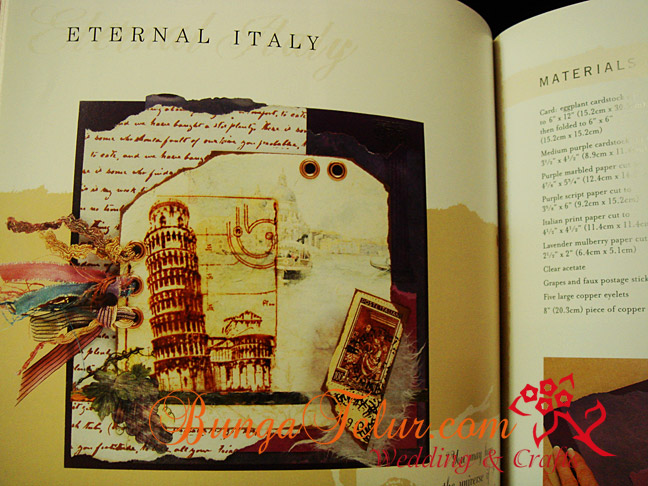 This is the chance for you to try a new technique rather than get stuck with the old style years after years.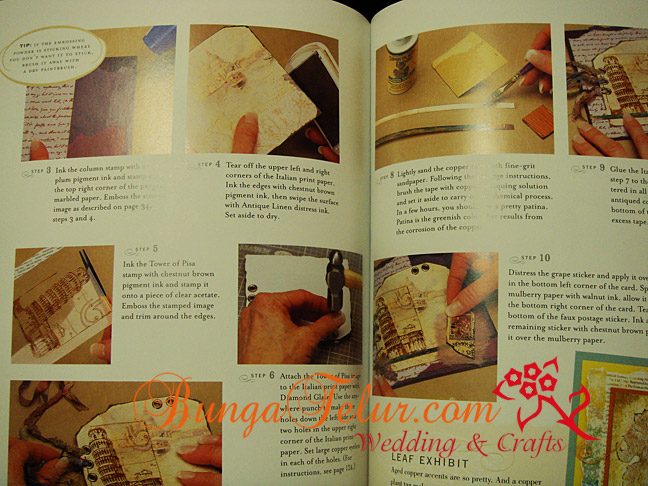 And if you are bored with doing normal card (or in my case, easel card) try this matchbook style card.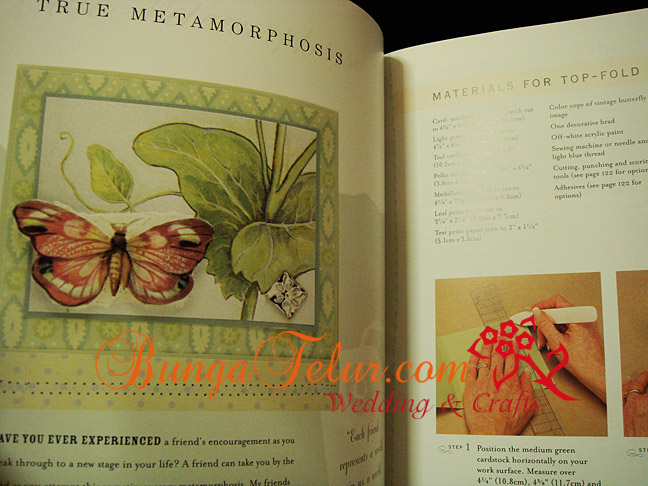 Of course a fresh inspiration to create a normal side-fold card like this is always welcome.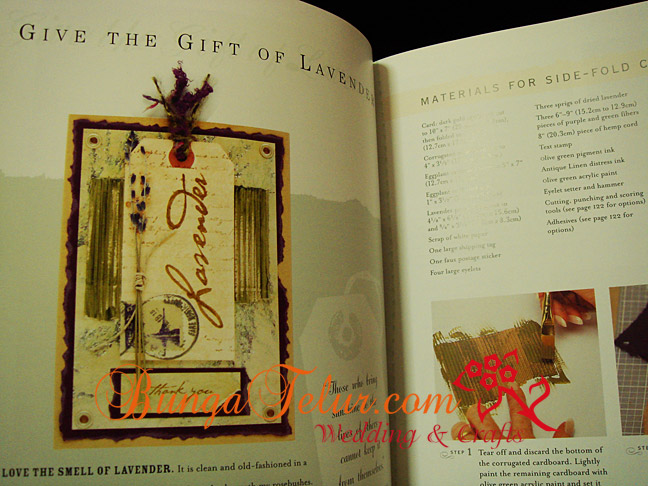 So hurry up, place your order. Leave a comment with a valid email address or email me. There's a few books left. Get creative and make something wonderful today!