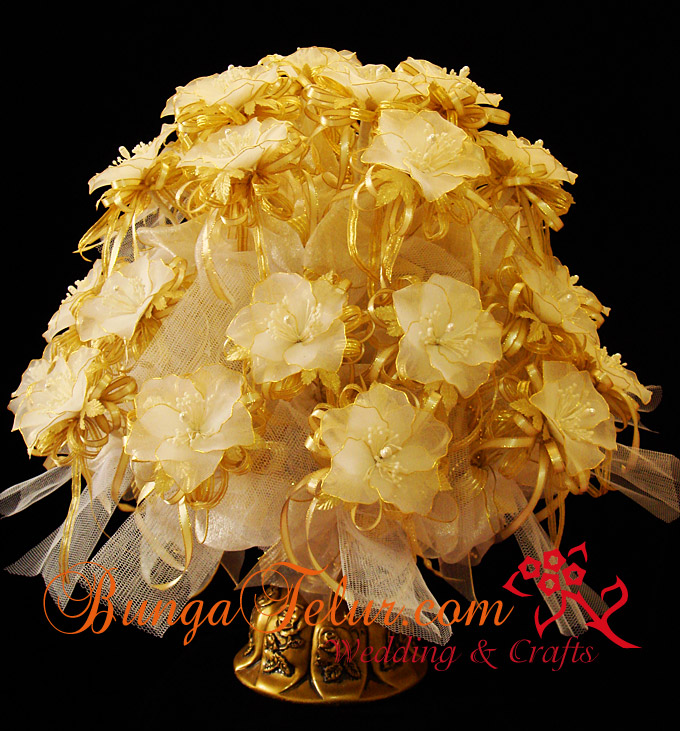 Finally, after long hours put out for these lovely flowers, they were completed on Deepavali eve. Usually I will take about 2-3 months to complete 100 pieces of bunga pahar.
This year I decided to take custom made order for bunga pahar after being in hiatus for almost 2 years. For those who still wonder what is bunga pahar, it is flower creation on stick that Malays usually give away to guests who come to their wedding. Usually on the dais (pelamin) where the the bride and groom will sit for bersanding, there will be two pahar on the right and left side of the pelamin.
For those interested to order, it is RM8 per piece. The one in the picture consists of 35 pieces of bunga pahar. If you have 50 for each pahar, it will look nicer.