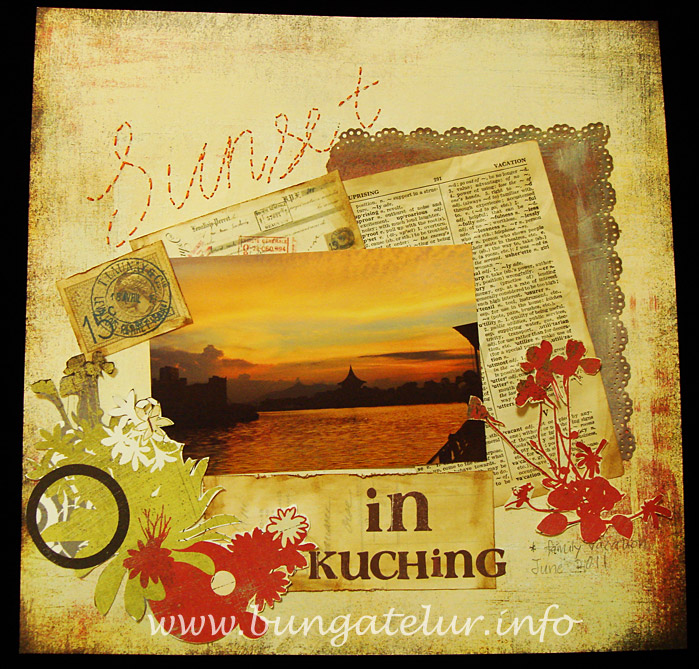 I finally completed the October challenge for Scrap-It-Lah.
These are the requirements:
The October challenge is to include:-

1. Old book paper, sheet music or something similar downloaded off the internet & printed out.
2. Fussy-cutting.
3. Hand-stitching using embroidery floss.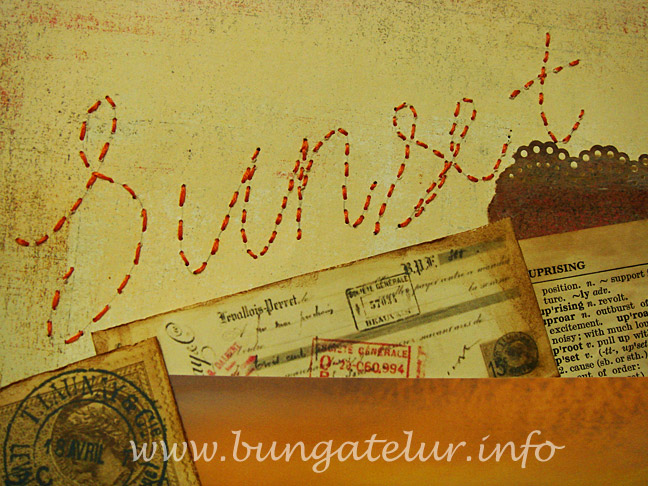 The most time consuming for me is to do the hand stitching. Initially I was planning to stitch the whole journaling title "sunset in Kuching" but after the first word, I have to used stickers to complete the sentence..haha! It was the first time I ever done any sewing on my scrapbook layout.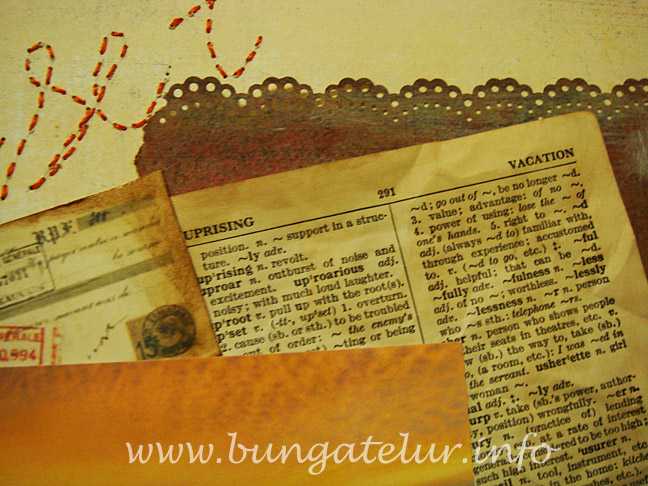 I printed out some downloaded image from graphicsfairy blog but the best part is I finally bought an old dictionary from used book store during Deepavali holiday. The dictionary is dated 1965, Hubby jokingly teased me that it might be haunted..huhu!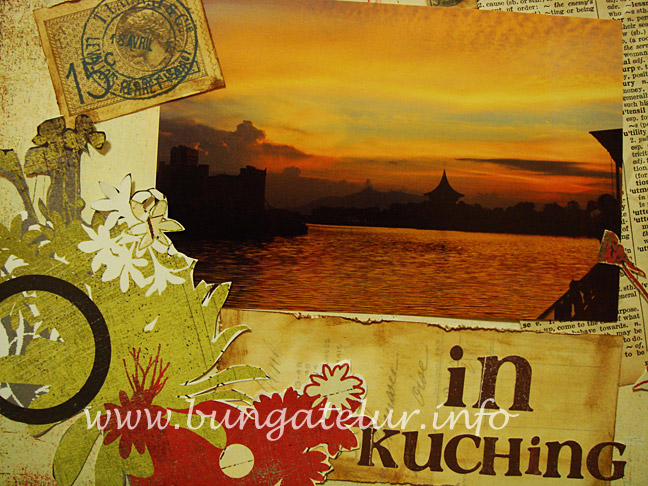 I used some images from Basic Grey paper and fussy cut them. Dear son and Hubby helped me punching the brown paper used as mat for the dictionary page.
The picture of the sunset was taken by Hubby while on the boat tour we took at Kuching Waterfront. It was a very short family vacation but definitely the best. Can't wait to go for another vacation next year!
**Updated: I am entering this for BasicGrey Challenge 56 – Anything Goes as well. I used Scarlet's Letter range of papers : Confession, Pearl and Secret and Urban Letters from Urban Couture range.