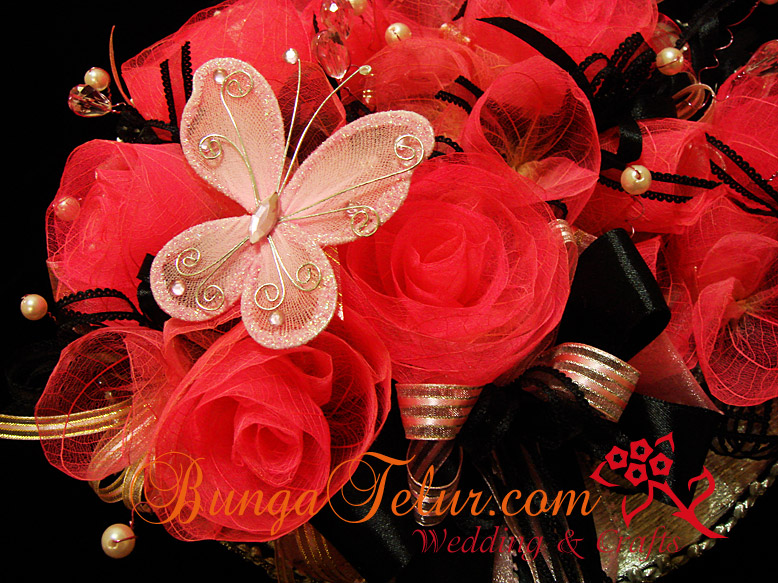 I did this for the photo shoot session for a newspaper early this month. Since I won't be using this anymore, I am selling this for RM50. You will get the whole arrangement of bunga ros daun getah inclusive of the decorated polistrin below it.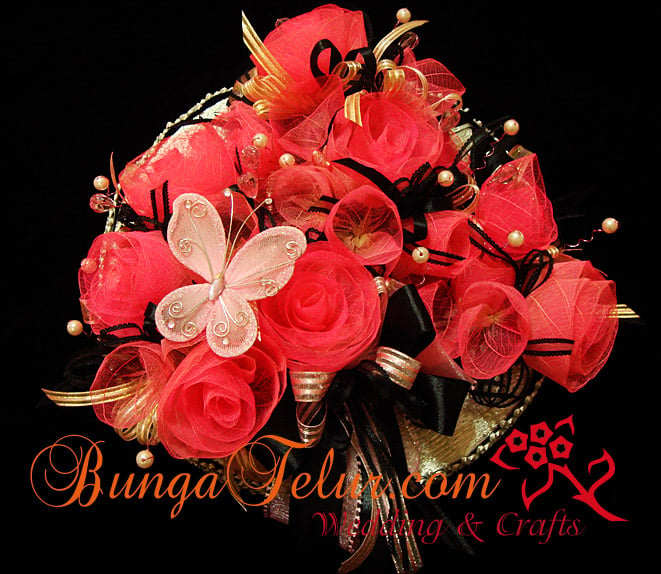 What you have to do is just buy Ferrero Rocher chocolates to fit inside of the rose buds. I'm using the dark brown Ferrero Rondnoir to suit the theme color.
This is how it will look like once you have put the chocolate inside the buds. The picture was taken the night before the photo shoot..(as you can see the messy ribbons and organza roll around the picture)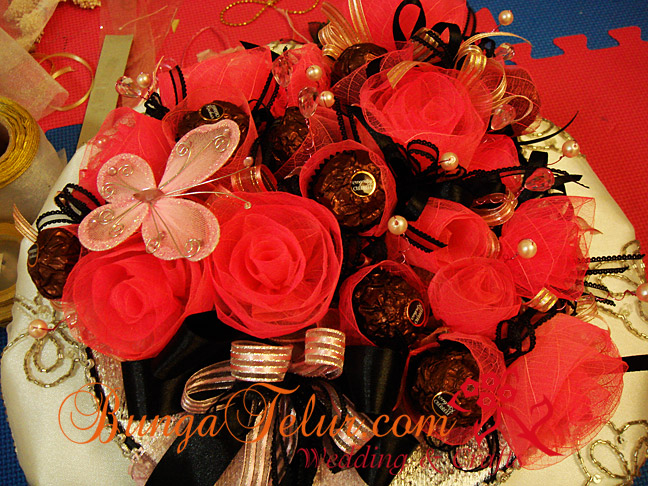 If you are interested to buy kindly leave comment or email me. Self collect or delivery on weekend around Puchong/Cyberjaya area only.