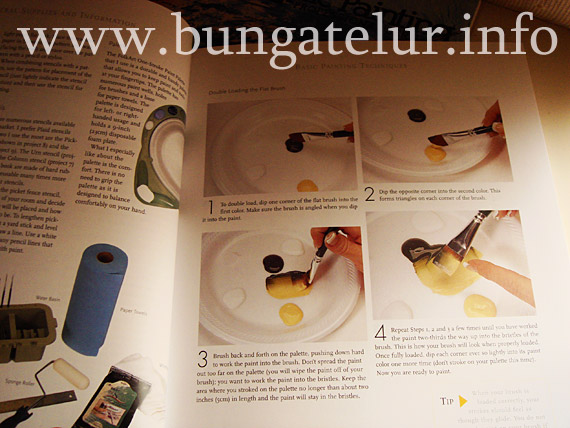 I finally got all the necessary paints and medium from Art Friend last weekend. So I tried the basic from Donna Dewberry Quick & Easy Murals book.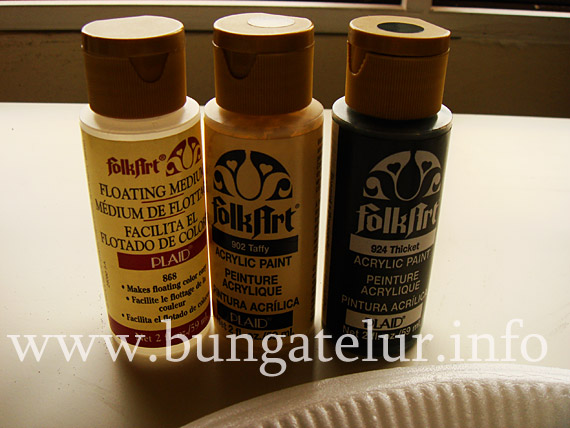 Basically you need a floating medium, 2 acrylic paints and a flat brush. I bought the brushes a long time ago but yet to use them for decorative painting.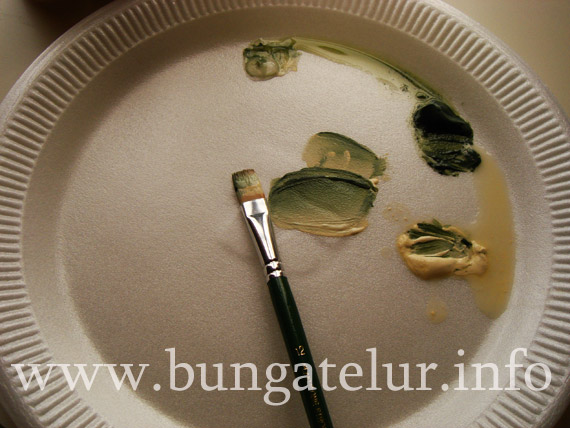 After following the instructions this is how my double loaded brush looks like.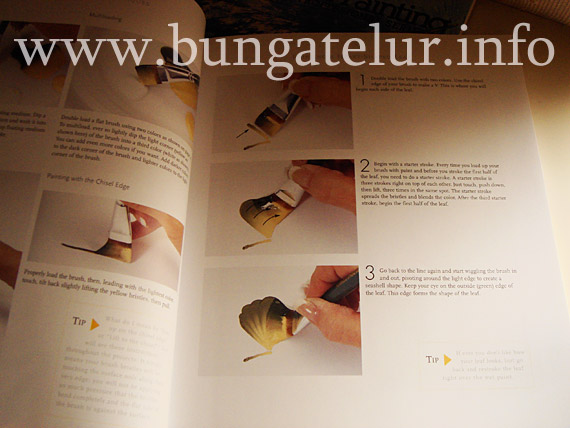 Then I refer to the page where she teaches on how to wiggle the brush. Well, it looks easy but then…huhu..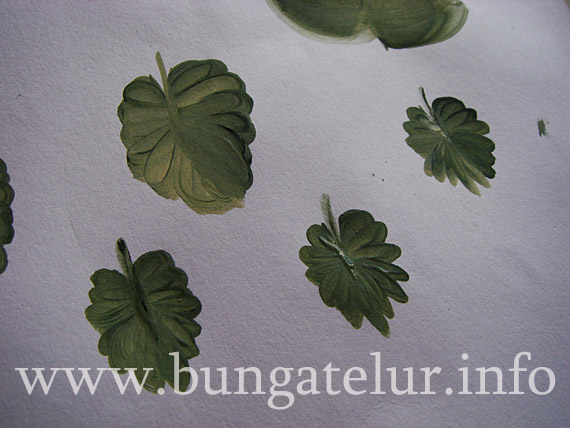 Check out how terrible my supposed to be wiggled leaves look like. But what can I say, it's my first trial, anyway!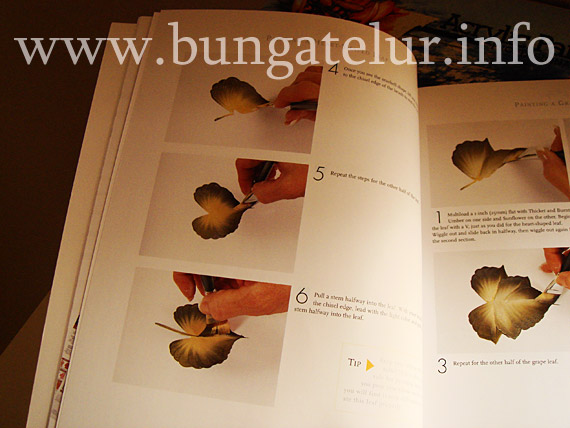 Next I tried to paint by referring to the page on how to make the heart shaped leaf. I still have to master how to load and end the stroke on the chisel edge.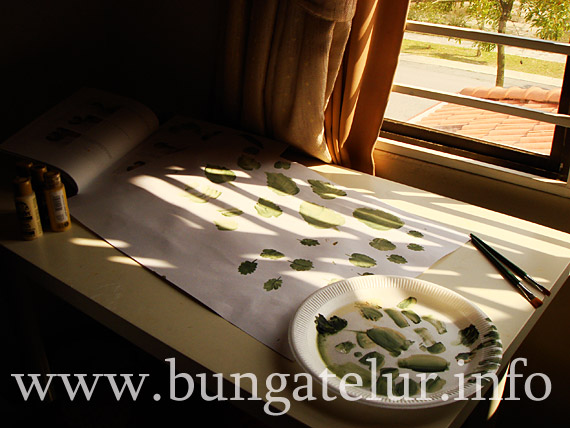 This is where I am planning to practise painting every day. I hope in a few years time I would be able to paint by an opened window overlooking my lush garden..hehe!