Please on the pictures to see a larger version.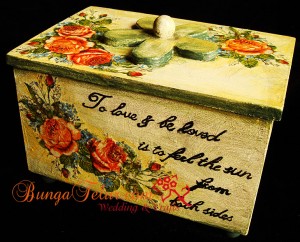 I've bought this wooden box since 2006 but never do anything with it. So during the last long weekend, I decided to try the Jo Sonja Crackle Medium (again!) on the box. After putting a basecoat color, I applied the medium and it started to crack. I then applied walnut stain into the cracks.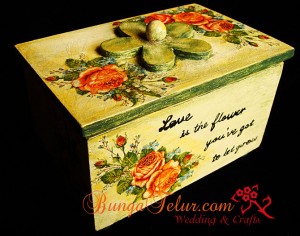 I don't really like the effect of the stain has on the surface as it created such a shabby rustic look. I proceeded with sealing the motif of roses from decoupage napkin. I then traced the wording and color in with black paint.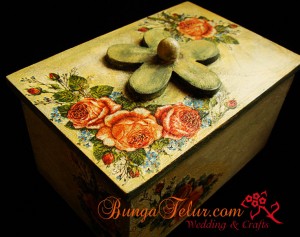 After I have finished doing all the wordings on the box, I realized that it looks much better plain like this. Well, what can I do, things were done and I have to live with the consequences. After all that's what experimenting in craft will give you, a lesson to learn..heh!